CANADIAN PRIME MINISTER Justin Trudeau is visiting Ireland at the moment and the photo ops are coming in their droves.
He's doing everything Irish, like playing a Bodhran, messing around with a hurl, y'know, the usual day-to-day things.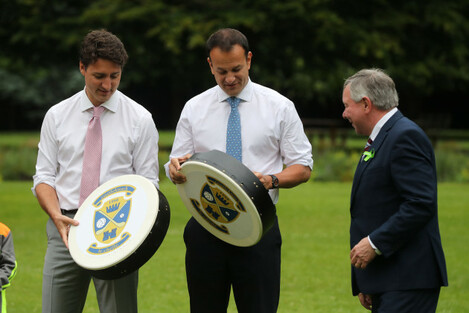 Source: PA Wire/PA Images
He's even met Michael D.
But one thing is getting all the attention.
Leo's socks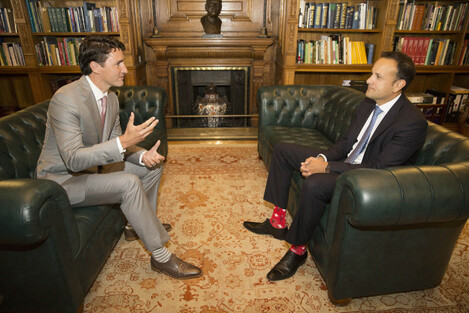 Source: Kenneth O'Halloran
They're covered in a Canadian mountie pattern, and a touching ode to Justin's form with quirky socks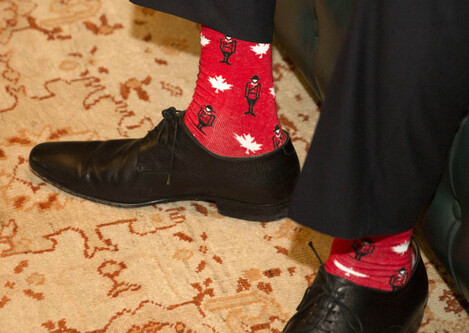 Source: Kenneth O'Halloran
There was no covering them
Let those socks shine, hun!
Source: PA Wire/PA Images
Look at him there. Only DELIGHTED with himself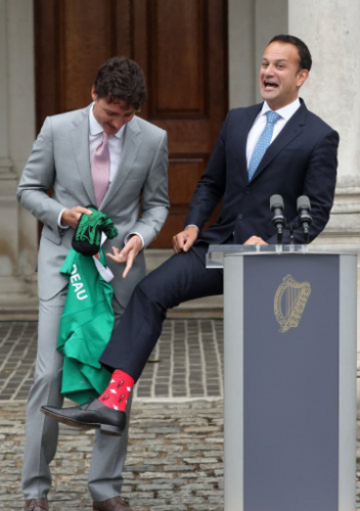 Source: Niall Carson, PA Wire
The socks appear to be these Amazon novelty mountie socks, which set him back $10.95.
Source: Amazon
Well, Leo's solid sock efforts paid off, with tons of media outlets praising him as the man that just might take Justin's crown
Source: Mashable
CTV News went all Daily Mail on it
Source: CTV News
The BBC just laid out the facts

Source: BBC News
While the Huffpost full out called it as a complete takeover

Source: Huffpost
He's the winner

However, Varadkar, in a stunning act of self-sabotage, gifted Justin a pair of Irish socks before they parted ways.
Have we learned nothing?
Source: Niall carson
DailyEdge is on Snapchat! Tap the button below to add!