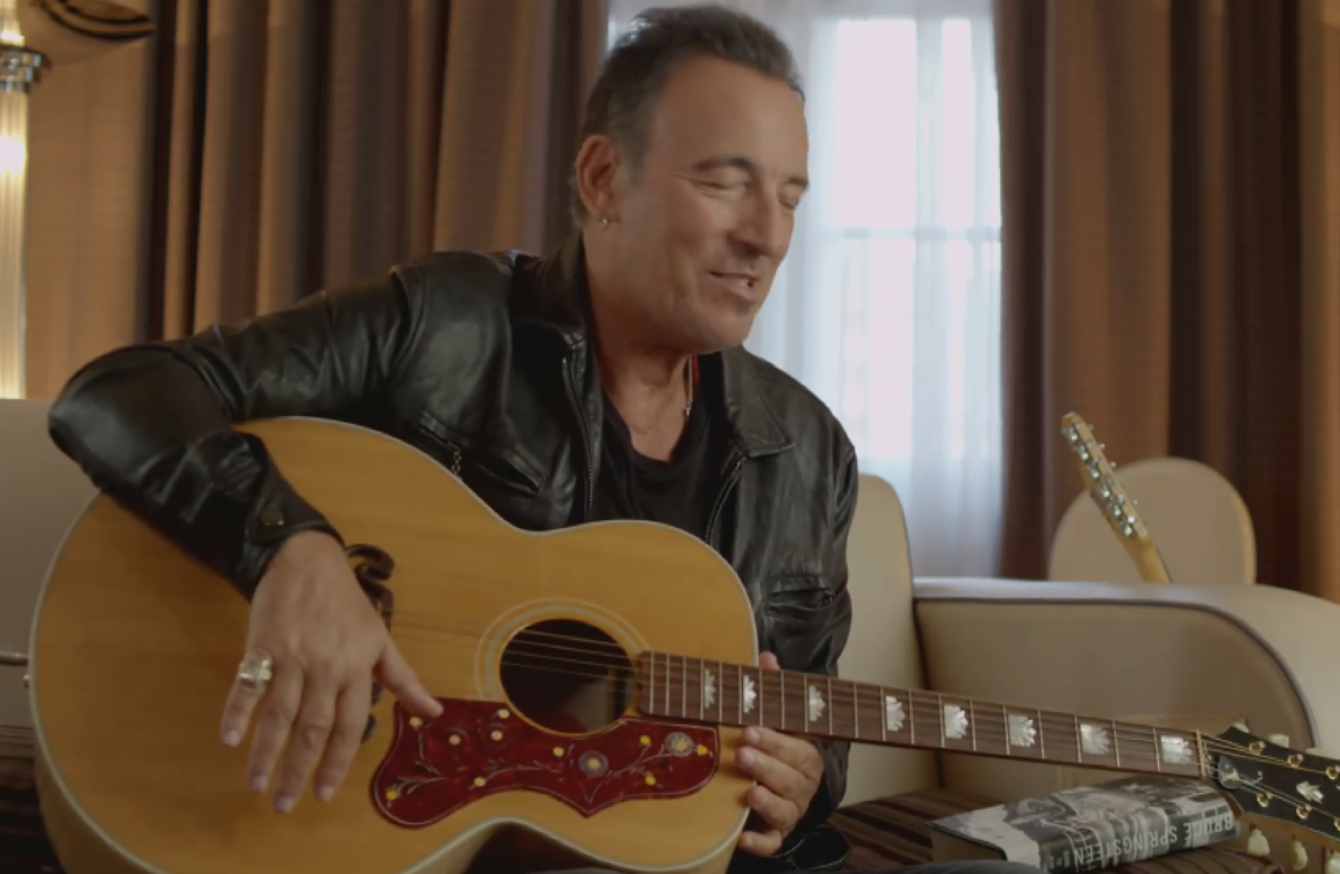 Image: YouTube/BBC America
Image: YouTube/BBC America
DailyEdge.ie rounds up the TV shows that you'll be tweeting about tonight and talking about tomorrow. 
Bruce Springsteen: In His Own Words (RTE One, 11.15pm)
If you're a fan of The Boss, this one's for you. The man himself gives an insight into life as one of the world's most iconic performers in a series of intimate conversations which shine a light on both his personal and professional paths.
Travel Man: 48 Hours In (Channel 4, 10.35pm)
Richard Ayoade and David Baddiel travel together to Jordan. Starting in Amman, the comedians begin their exploration by visiting the Dead Sea, scaling Mount Nebo, and taking in the sights and sounds of Petra before returning to Amman, and celebrating the festive season with the natives.
The Inbetweeners 2 (E4, 9pm)
With Jay sharing stories of an amazing time in Australia during his gap year, Simon, Will and Neil decide to head Down Under and find out just how much exaggerating their friend has been doing. If you're a fan of the foursome you will know to expect gross-out humour. If you're not, consider yourself warned.
Everyone's talking about… Fwends Reunited

Well, it looks like the highly-anticipated reunion of the four inbetweeners fell pretty flat last night.
Celebrating the ten-year anniversary of the show, its four main stars reunited with a number of the cast's other key players to take a trip down memory lane with Jimmy Carr, and it wasn't anything like Twitter was expecting.
Some people had been under the impression that Fwends Reunited would be an episode of The Inbetweeners but set in 2018, while others just found the whole set-up toe-curlingly awkward.
Well, that's uncomfortable.
Or flick over for…
Forrest Gump (Channel 4, 9pm) Don't make us say the chocolate line.
Pat Shortt's Music from D'Telly (RTÉ One, 6.30pm) RTÉ's musical archives have been opened, people.
The Twinstitute (BBC Two, 8.30pm) Identical twins participate in a health and fitness experiment in order to see which type of approach works best.
What Britain Bought in 2018 (Channel 4, 9pm) Documentary on the spending habits of our closest neighbour.
DailyEdge is on Instagram!