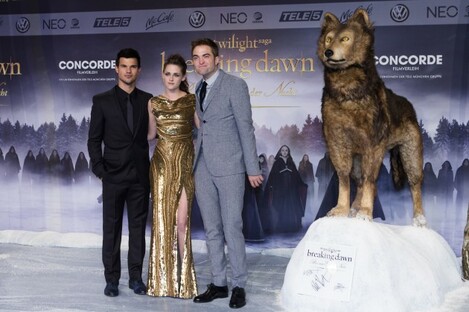 Source: AP/Press Association Images
FOR MANY, SUING the Twilight films for crimes against cinema would make a lot of sense. Suing with claims that they are racist and perverted, not so much.
But according to The Wrap, Between the Lines Productions is suing Summit Entertainment and Lionsgate Entertainment for exactly these misdeeds.
Seems pretty out of the blue, but then Between the Lines previously sued Summit and Lionsgate for "sabotaging" their parody of the Twilight series, TwiHarder.
Source: twihardermovie
The company says the films perpetuate racial stereotypes – they claim the Native American characters are depicted as "noble savages" and "sexual predators", and that characters are ranked by the colour of their skin rather than by their accomplishments.
You may be wondering where perversion comes into it – they say the relationship between Bella and Edward, who is nearly 100 years his girlfriend's senior, is cause for concern.
Now that we think about it, they might be right. But millions of fans can't be wrong, can they?