THIS MORNING, CLARENCE House confirmed that Kate Middleton is expecting her second child.
As you would expect, Twitter went into meltdown.
Most of the chatter centred around how the announcement could influence Scottish independence.
There was the requisite hysteria.
There was dread at the prospect of wall-to-wall royal baby coverage.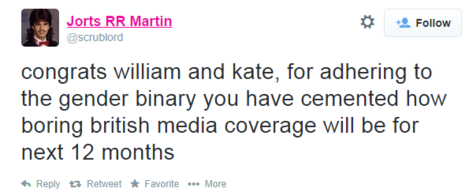 Source: Jorts RR Martin/Twitter
There were those who actually just don't care, thanks very much.
There was backlash to the "I don't care" position.
There was extreme neediness.
Some people were just gas.
And there was sympathy for Samantha Mumba.
Poor Samantha.