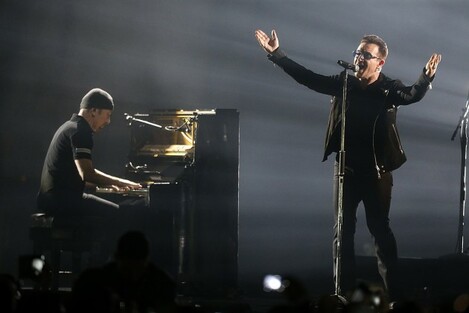 Source: PA Wire/Press Association Images
U2 PERFORMED AT the MTV European Music Awards in Glasgow last night.
They played their track Every Breaking Wave, from their latest album Songs of Innocence.
Source: awardsss/YouTube
But all Twitter cared about was the fact that they put themselves your iPhone.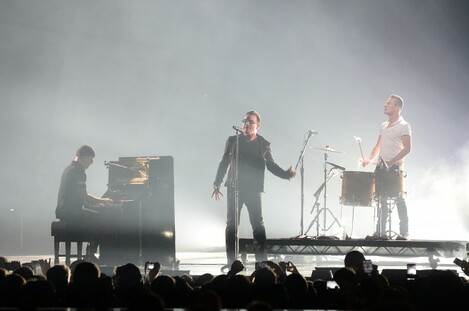 Source: Doug Peters/EMPICS Entertainment
Teenage viewers, in particular, were NOT impressed.
Basically, this pretty much sums up the reaction:
https://vine.co/v/Oimtxp2eFlh
Poor Bono.
Source: Doug Peters/EMPICS Entertainment