SOMEONE ON REDDIT thinks they might have seen some paranormal shenanigans last night in the sky above Ballyogan Road.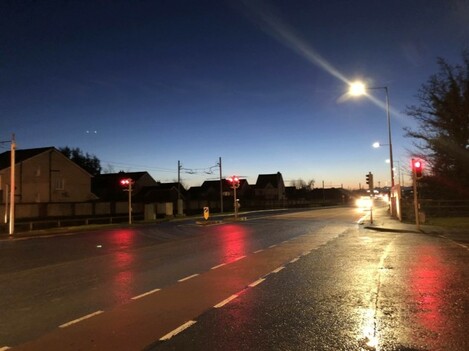 See the lights in the corner?
Well, Reddit user @fresh_vegetable reckons it was a UFO. They said the lights "blinked for 30 seconds and disappeared".
It took a single comment for the p*ss-ripping and Simpsons referencing to start.
Aurora Borealis! At this time of year? At this time of day? In this part of the country?"
Very good.
Some people attempted to solve the mystery with science, which is just boring really, isn't it?
North Wind today. So N/S runway in Dublin airport in use which means aircraft approaches to Dublin airport come in over Bray and the Wicklow/Dublin mountains instead of in from Dublin Bay to the east of the airport. Probably Airliner Headlights."
BORING.
Another commenter was convinced they had it sussed, and put it down to camera trickery.
Lens flare off the headlights of the car in the bottom-right. Spacing of the lights is the same, and it's in the mirror image position of the headlights.
What clinches it for me is in the middle of the road on the bottom-left, you see another light, which is in the mirror image position of the streetlight in the top-right."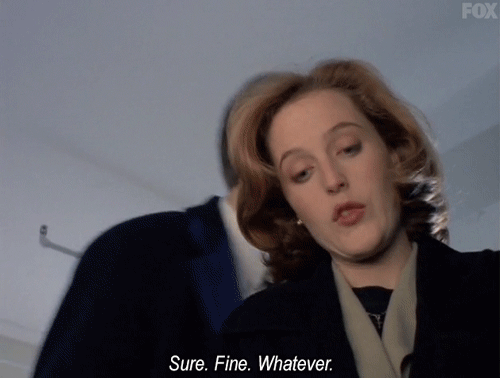 All perfectly plausible. But let's consider, for a minute, that it was a UFO. What were the aliens doing in Dublin 18? Were they scoping out a place for a potential move? Is the property market that bad in space as well? Did they get lost on the way to Imaginosity? Or Skill Zone?
So, what do you reckon? Is it a UFO?
Poll Results:
More like UF-No, am I right?
(461)
DailyEdge is on Instagram!