THERE'S A FLAT share up on Daft.ie.
It's to share a gaff in the heart of Dublin, 6 on swanky Grosvenor Square in Rathmines.
There's only one catch.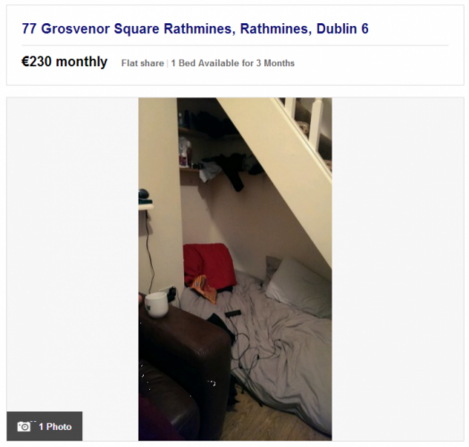 Source: daft.ie
Oh.
PLACE AVAILABLE!!!!, WE LIVE TWO MORE PEOPLE, THE FLAT IS A STUDIO, SO THE PLACE AVAILABLE IS UNDER THE STAIRS
Yes.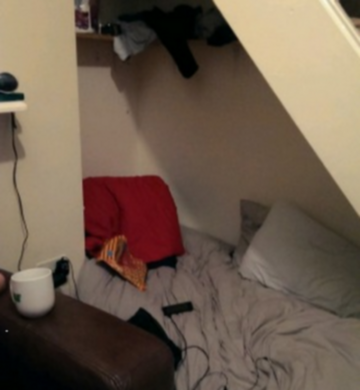 Source: Daft.ie
On the plus side, it IS only €230 a month and handy for town.
via openetguy/Reddit