HARCOURTS REAL ESTATE in New Zealand made a minor error when sending one of their ads to the newspaper.
It seems as though they were just TOO prepared for the digital age.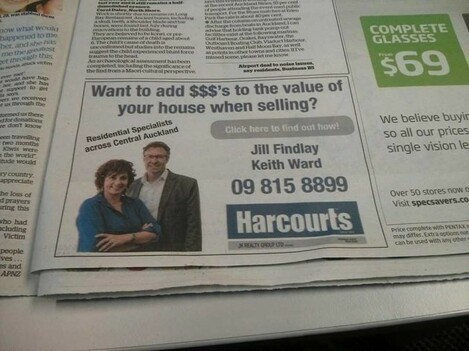 Source: Arbroath
We'll bet there were a few red faces when the mistake finally clicked in the office.