POP STAR USHER IS in Dublin, and like any tourist, he's throwing back pints of Guinness with gusto.
The Yeah! singer is performing at Dublin's 3Arena tonight (he has hinted that he might do a cover of Mark McCabe's Maniac 2000) and spent yesterday taking in the sights.
Source: howuseeit
A visit to the Guinness Storehouse was obviously essential and though he missed St Patrick's Day, he was still up for celebrating with a pint.
Fans immediately rushed to St James' Gate for a picture:
But really, you must admire his Guinness moustache.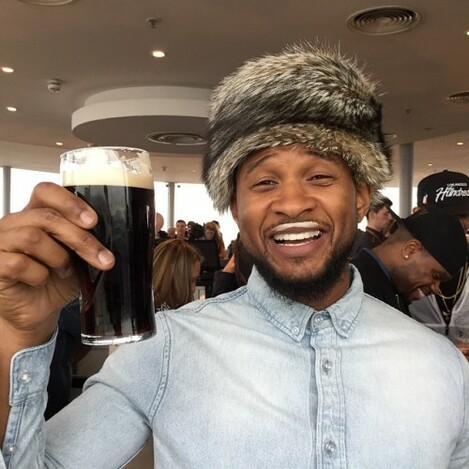 Source: howuseeit
So crisp, so even. If only all Guinness moustaches could be so elegant.