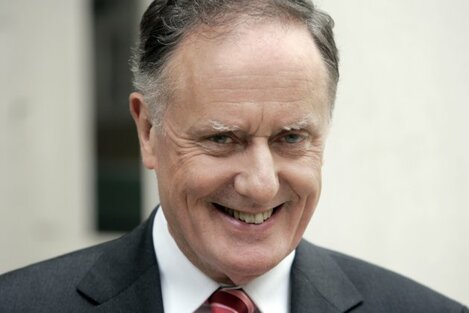 THEJOURNAL.IE WOULD like to put it on the record that it apologises profusely to one Vincent Browne of TV3 Studios, Ballymount, Dublin.
We dropped the ball. We are sorry.
Yesterday marked the 68th birthday of the acerbic host (those are the descriptive words used by The Guardian, according to Wikipedia) and we did not mark the occasion.
But like a grovelling boyfriend with a bouquet of petrol station carnations and a box of (hopefully in-date) After Eights, we're here today to make up for it.
Belated birthday bumps to you, Sir! Please, forgive us. This is your life (or your best telly bits and a funny slideshow):
Fianna Fáil Manifesto Launch 2007

1/9

Fianna Fáil Manifesto Launch 2007

2/9

Earlier days

3/9

Even earlier days

4/9

Look at those sideburns

5/9

Dapper

6/9

A lady's man

7/9

A lady's man

8/9

Here's looking at you, kid

9/9
A spare five minutes (ok, twenty minutes) can be gloriously wasted by putting 'Vincent Browne' into the YouTube search engine. The resulting list shows the 68-year-old "destroying" numerous people. Despite at least an hour's research, we could not find any physical destruction being imposed, Dark Knight style, by the broadcaster but we did uncover these gems from the TV3 archives.
First up, Vin B takes on the ECB, schooling it on the traditions of Irish journalism and taxi men.

Although Brown humoured two Fianna Fáil TDs after they gave Brian Cowen a vote of confidence, he made his true feelings perfectly clear live on air afterwards:
One of the TV moments of the 2011 Seanad Election was Vincent "tearing into" candidate Regina O'Connor:
Another year, another politician but we can always rely on Vinny remaining a constant. This time it's the turn of Leo Varadkar to feel the Browne wrath for not fact-checking his facts:
But sometimes, even Browne has to admit defeat:
Browne has also provided the Aprés Match lads with plenty of material. This one is a particular favourite with our friends at
TheScore.ie
: