"IS MONOGAMY DEAD? No. But non-monogamy is very much alive," Vogue Williams concluded after dipping her toe in the waters of the polyamorous pool for her latest RTÉ documentary.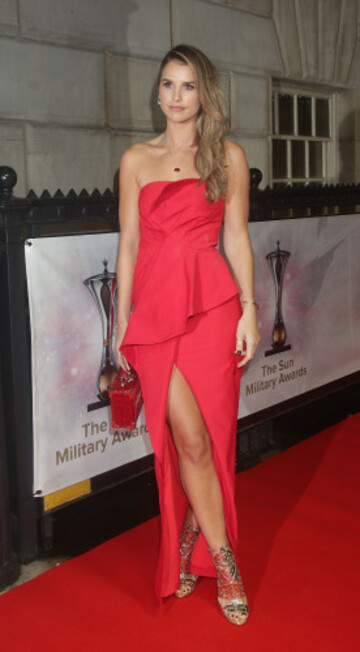 Source: Yui Mok
During a whistlestop tour which included Dublin, Cork, Manchester and San Francisco, Vogue sought to learn more about the people who have decided that the monogamous way of life just simply isn't for them.
Although abundantly clear in her stance from the start, Vogue goes in with a relatively open mind, asks insightful questions about her subjects' time-management skills, and reserves judgement to some extent… well, until she is firmly out of earshot, that is.
Source: YouTube/RTÉ 2
Let's take 44-year old Mary from Manchester who has a husband, a live-in partner and two boyfriends.
I can't get my head around Mary's set-up. She's a bit of a greedy boots.
And how about Kevin and Evita who maintained a monogamous relationship for a decade, before opting for the polyamorous way of life?
Well, Vogue absolutely loved them because they didn't sidestep the small matter of envy in such set-ups.
She once broke a window in jealousy!
And what about the woman who sleeps with married men?
Well, in this instance, Vogue's mind was about as open as a firmly shut door, prefacing the interview by telling viewers:
Sorry, but I don't like her already.
From couples in their 20s who are content with an open relationship and married couples who are new to the polyamorous way of life to experts in the field of marriage, non-conventional unions and sexual health, Vogue wasn't about to rest until she could officially say she had gotten her head around the whole shebang.
And then there was Des and Mona.
Concluding the documentary with a less-than-subtle suggestion that the monogamous route trumps all others, Vogue met with a couple who have been married over fifty years and who pulled at the heartstrings of a nation earlier this year when word landed that Des had learned how to do Mary's makeup on account of her failing eyesight.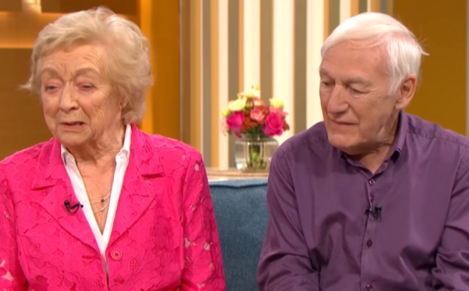 Source: YouTube/ThisMorning
Having recently wed her own partner of two years, Spencer Matthews, Vogue concluded that Des and Mona's dynamic was the one for her.
And on the whole, it seemed like Twitter was in agreement.
Mary has one husband, one fiancé and two boyfriends and I can't even find one boyfriend 🤨 #ismonogamydead

— Nikki (@gruaig_girl) September 12, 2018
Why would you want 2 or more people wrecking your head? 😎 #IsMonogamyDead @VogueWilliams

— stephen cullen (@27jammydodger) September 12, 2018
Could not imagine or even consider a non-monogamous relationship. My man is just for me for the rest of my life. sorry ladies 😂💁‍♀️ @VogueWilliams #ismonogamydead

— Nicole (@Nicole_Lg) September 12, 2018
Dafuck is all this about. The amount of fanny fungus and micky rot going on in a polyamorous relationship must be eye watering. #ismonogamydead @VogueWilliams

— Wagons & Naggins (@wagons_N_nagins) September 12, 2018
I wouldn't have the energy 🤣, one is enough 😉

— Jill (@Jillybean99) September 12, 2018
I can't deal with Mary 🙈 I can barely find time for the one I have 😂🙈 #IsMonogamyDead

— Aisling H (@Aisling_H) September 12, 2018
I can't even manage the 1 I've got lol

— Korun (@KorunUk) September 12, 2018
#ismonogamydead is mind blowing @VogueWilliams 😂 it's hard enough to find one person nevermind juggle multiple 🙈 Even trying to text that many at once would wreck your head!

— Gillian Murphy (@Gill_Murphy) September 12, 2018
Loving the Vogue documentary but god 2 husbands and 2 boyfriends seems very stressfull. #Ismonogamydead

— Tara McCrave (@__Vexy__) September 12, 2018
DailyEdge is on Instagram!