DEBBIE AND SHAUN Riddle are regulars at The West Side Cafe in Texas – and their trip there last week has taken over the internet with its touching background story.
Source: Youtube
When they were just about to sit down for their meal, as CBS reports, the couple's server Kayla Lane came over – and she remembered that they were in only last month with their baby daughter
Source: Youtube
When she asked how their baby girl Glory was, the Riddle's had to tell her that she tragically died a few weeks earlier from an unknown cause
Source: CBS
So, feeling bad, Kayla slipped them this bill at the end of their meal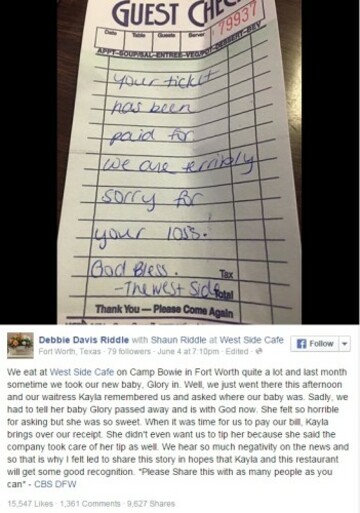 Source: Facebook
Debbie shared the bill on Facebook and it's now gone super viral. The waitress told the couple that it was the restaurant that was taking care of the charges, but it actually came straight out of Kayla's pocket.
When the couple found out, they went straight back down there to thank her once again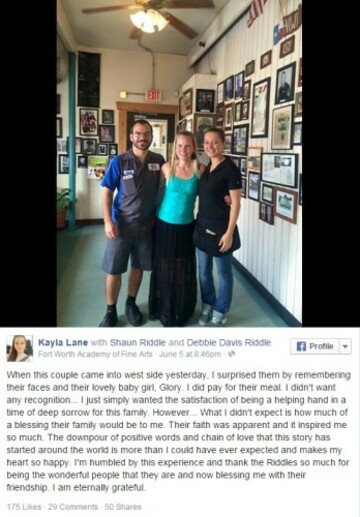 Debbie finished up by saying, "We were grateful to see that there are good people in the world and that people want to help."
Well done, everyone.