Source: Hannah Scorer
A WOMAN NAMED Hannah Scorer took to Boots' Facebook page to share her horror story about their own brand 'Smooth Care Wax Strips'. It's worth noting that these are intended for 'sensitive skin'.
If the pain of waxing isn't enough to put you off doing it, Hannah's story probably will.
She began:
Boots, we need to have a word. These are, categorically, the worst wax strips in the world.
Straight in there. Not mincing her words at all. She then lists a few things that she believes would have waxed her more successfully than these strips:

Hannah then began to recount her experience.
Last night I decided to use your wax strips to tidy up my bikini line. I know, right? You can almost feel the burn. But it's worth it for that silky smooth skin.
So, I followed your instructions on how to use the strips. It's not rocket science, but it's best to be sure, isn't it? You wouldn't want waxing to go wrong, would you?

Source: Hannah Scorer/Facebook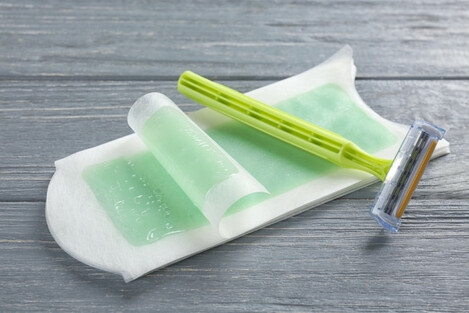 Source: Shutterstock/Africa Studio
After she pulled back the wax strip, here's what she saw:
All the hair I'd just tried to take off not even slightly detached from its follicles. Except now, matted firmly into the hair was a thick layer of wax. Have you touched that wax when it becomes separated from its strip? It is so sticky it could have held together the original Sugababes lineup. My bikini line was like the dance floor of a really questionable club at 3am.
Naturally, Hannah panicked. However, she remembered the wax residue removing moisturising wipes that came with the box of wax strips.
Little did she know, the wipes were no match for the superglue wax that she had accidentally covered her bikini line in.
I took one of the wipes and started trying to rub off the wax/glue/melted Push Pop hybrid. However, instead of rescuing my skin, the wipe becomes trapped and bits of it tear off and firmly adhere to my waxy, furry skin, like a series of tiny surrender flags.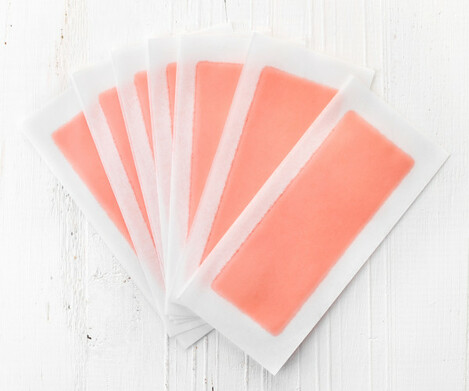 Source: Shutterstock/baibaz
The tension's really starting to build now, isn't it? Hannah v Wax Strips is the new McGregor v Mayweather. And it doesn't get any better. Her desperation to get the wax off her is even more extreme because she's getting ready for a date.
This would be bad enough in any situation, but do you know why I was waxing my bikini line Boots? I had a date. I've been out of the dating game for a while and I appreciate things change, but this wasn't learning Tinder. This was my fanny looking like something from the Blair Witch. The Blair Witch, Boots.
So now that the wipes were written off, Hannah decided to hop into the shower and attempt to exfoliate the gunk off of her and have a go at the remaining hair with a razor. As you can imagine, it wasn't easy. The wax immediately blunted the razor.
Eventually, with repeated exfoliation, the use of a large amount of very expensive oil I usually save for special occasions and a replacement razor blade, I manage to finish the job the wax strips didn't really start.
My fanny looks like a bright pink newborn panda, but at least the hair is gone. So is my will to live and half the products in my bathroom, but at this point I'll salvage a win wherever I can.
Source: Shutterstock/David Pereiras
She concluded her open letter, which has been liked 56,000 times with this:
So that, Boots, is why these are the worst wax strips in the works. Please remove them from sale immediately and gift them to the construction industry as an alternative to cement. Or pass them on to local councils looking for some anti-climb paint. Anything that doesn't involve hair removal, really.
Needless to say, the 15,000 people who commented on Hannah's post were offering her plenty of commiserations.
By sharing a story others might find a bit embarrassing, she's performing an essential public service by warning others of the drama that comes with using wax strips at home.
DailyEdge is on Snapchat! Tap the button below to add!