IF YOU GREW up in Ireland in the late 90s or early noughties and weren't a Westlife fan, you really were a rare breed.
Since the release of their debut single 'Swear It Again' in 1999, girls the length and breadth of the country found themselves absolutely weak for the fivesome.
But with the passage of time and a little further inspection, we've begun to wonder how we overlooked certain things.
And those things include the following…
1. Those linen ensembles. 
The only other person you knew to wear linen was your mam at your cousin's summer wedding.
And yet, here you were salivating over those drawstring linen pants.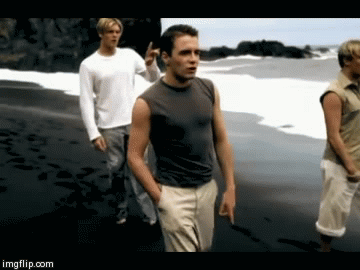 2. Those contact lenses.
The Flying Without Wings video was questionable for myriad reasons, not lest those piercing blue contact lenses.
And yet there you were, pressed up against your television, waiting for that magic key change.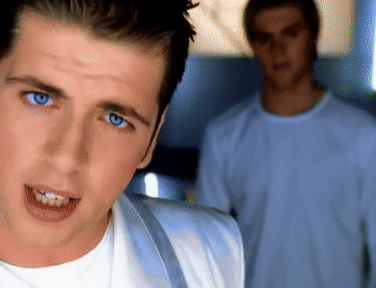 3. That Uptown Girl video.
It quite literally couldn't have gotten any more cheesy, and for once you actually knew this.
You also knew where your loyalties lay however, so it was the lads, a classic diner and you.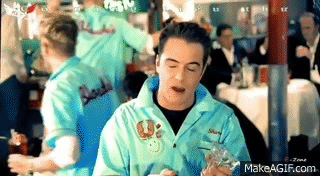 4. The acting in the My Love video.
The last flight had just been cancelled, Nicky broke the news to the boys, and they just weren't having it.
In fact, Brian was fecking certain they'd be quicker walking.
And you bought it hook, line and sinker.
Source: westlifeVEVO/YouTube
5. The concept for the Bop Bop Baby video.
Honest to God, what was going on here?
It opened with talk of virgins and sex, it was set in medieval times and the lads were wearing an array of questionable waistcoasts.
And we loved it.
Source: westlifeVEVO/YouTube
6. That stool/ key change combo.
What was it about seeing five lads get up off five stools at the key change in a song that had us weak at the knees?
We don't know, and we probably never will.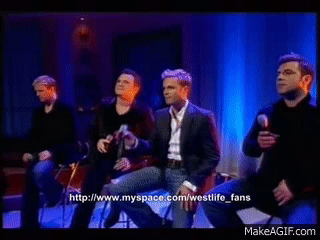 7. And then there was the Rat Pack era.
But the less said about that, the better.