CAN YOU REMEMBER the feelings you got when your child slept through the night for the first time?
The relief, the elation, and the sheer joy? The feeling that this was the beginning of a new chapter in your parenting life? The feeling that life was going to become easier for you?
Well, Dublin City Mum, a brand-new website for Irish families, will give you all of those feelings.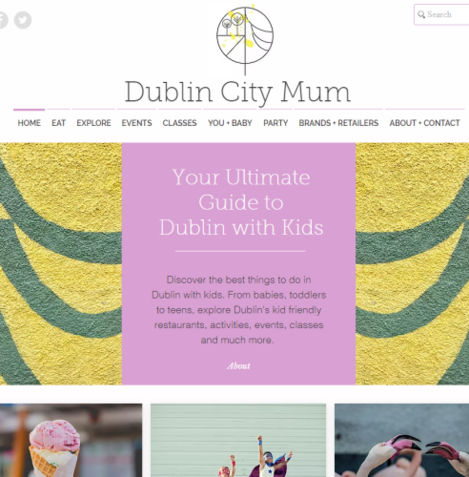 Source: dublincitymum.ie
Dublin City Mum is designed by Dublin-based Mum, Avril White, who was inspired to create an events and information hub for families who want to eat, explore and enjoy Dublin with their kids.
Whether you live in the capital or are just visiting, this beautifully laid out website tells you everything you could possible want to know about having an interesting time in Dublin with kids.
Even if you've lived in Dublin your whole life, the city becomes entirely different when you have a child. Going for a coffee or meal out, previously a super simple task, becomes an epic saga of looking for baby-friendly changing rooms, disability access because of the pram, children's menus, friendly-waiting staff…
It's enough to make you want to stay at home.
Ireland has the highest fertility rate in Europe, with 1.92 live births per woman: well above the EU rate of 1.58. So it's astonishing that Avril is the first to create such a valuable resource that can allow new parents, particularly mothers on maternity leave, to create support networks during such a life-changing and vulnerable time, and for established parents to easily discover a treasure trove of activities.
There's an interactive map showing you the resources near you…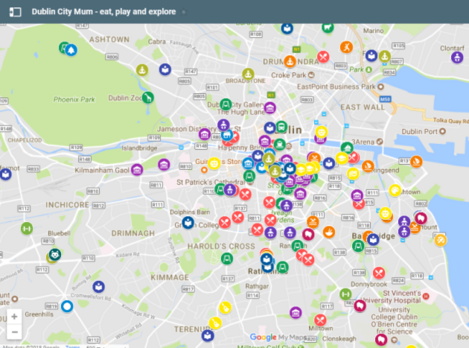 Source: dublincitymum
A massive list of classes to fit your child's interests…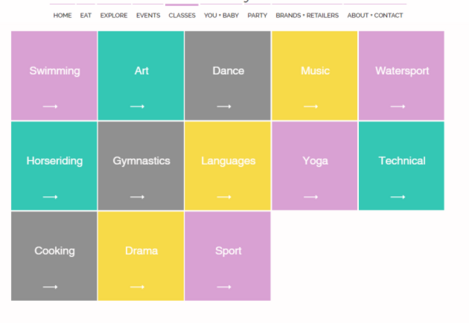 Source: www.dublincitymum.ie
 Nearly 50 child-friendly restaurants for you to try out…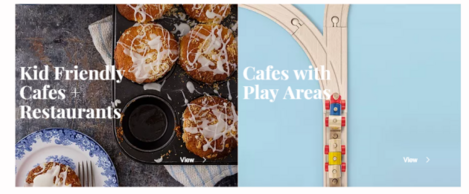 Source: dublincitymum.ie
A section dedicated especially for new mums…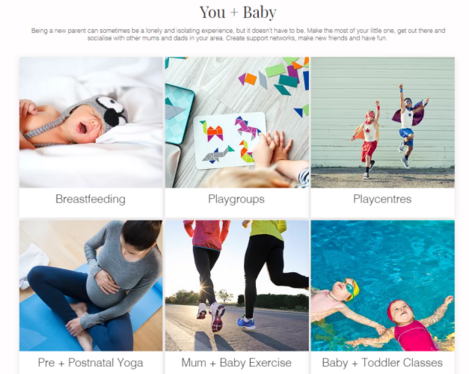 Source: dublinmum.ie
And a comprehensive and interactive calendar and timesheet of what's going on in Dublin
Source: www.dublincitymum.ie
Even if you don't have kids, the website can be a fantastic resource for you.
If you have babies or kids to buy presents for, there is an array of innovate and creative Irish brands and retailers that can help you find an individual gift.

Source: dublincitymum.ie
And if you really want do to something for friends and family who have kids, the gift of entertaining their child for a couple hours is one of the best. I mean, all parents need a little time alone in their house.

Source: SNL
Real talk though, the cliché of it taking a village to raise a child is true.
Children benefit from having a diverse range of adults in their life who care for them and take them on adventures, and this resource gives you no excuses that you don't know how to occupy your nieces for a couple hours.
Source: https://www.dublincitymum.ie
Dublin City Mum launched two weeks ago and is entirely designed by Avril White, a Dublin-based Mum of two, who was inspired by the vast difference between her active and dynamic experience of being a first-time mum in London versus her isolated experience in Dublin.
Her eldest child was born in London and through an antenatal class, Avril had a ready-made group of mum friends who were eager to avail of the wealth of baby activities on their doorsteps.
However, Avril's experience with her second baby was very different, and probably resonates with a lot of mums on maternity leave:
Olivia was born in Dublin, and I desperately missed my London Mum pack. Being a new Mum can unexpectedly be an isolating and lonely experience. Not always, but for some. I struggled to find things to do and stumbled upon classes and groups by chance.
Any new parent in Ireland who has spent hours trawling through google for resources, only to find out-of-date rollercoaster.ie posts about playgroups will understand this struggle.
Finding herself spreading the word to friends about kid-friendly restaurants, activities and groups in Dublin, Avril quickly saw a gap in the market when she realised how much other parents were craving this type of information.
Since Christmas, Avril worked full-time during the day, would feed, bathe and put the kids to bed in the evenings, and then spent every night from 9-11pm designing every aspect of the website from scratch.
Wow – serious supermum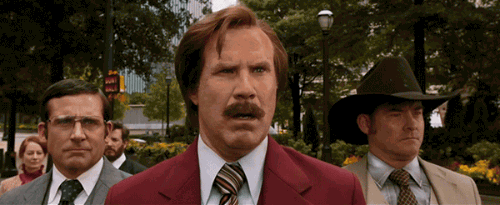 Source: Apatow Productions
After 15 years working in the corporate sector in Business Development, Marketing, and Events, it seemed like a natural career progression for Avril to pursue a project she felt passionate about, as well as allow her to spend more time with her kids.
We can't wait for Avril to design a Cork and Galway version!
You can find DublinCityMum on instagram  too.
DailyEdge is on Instagram!