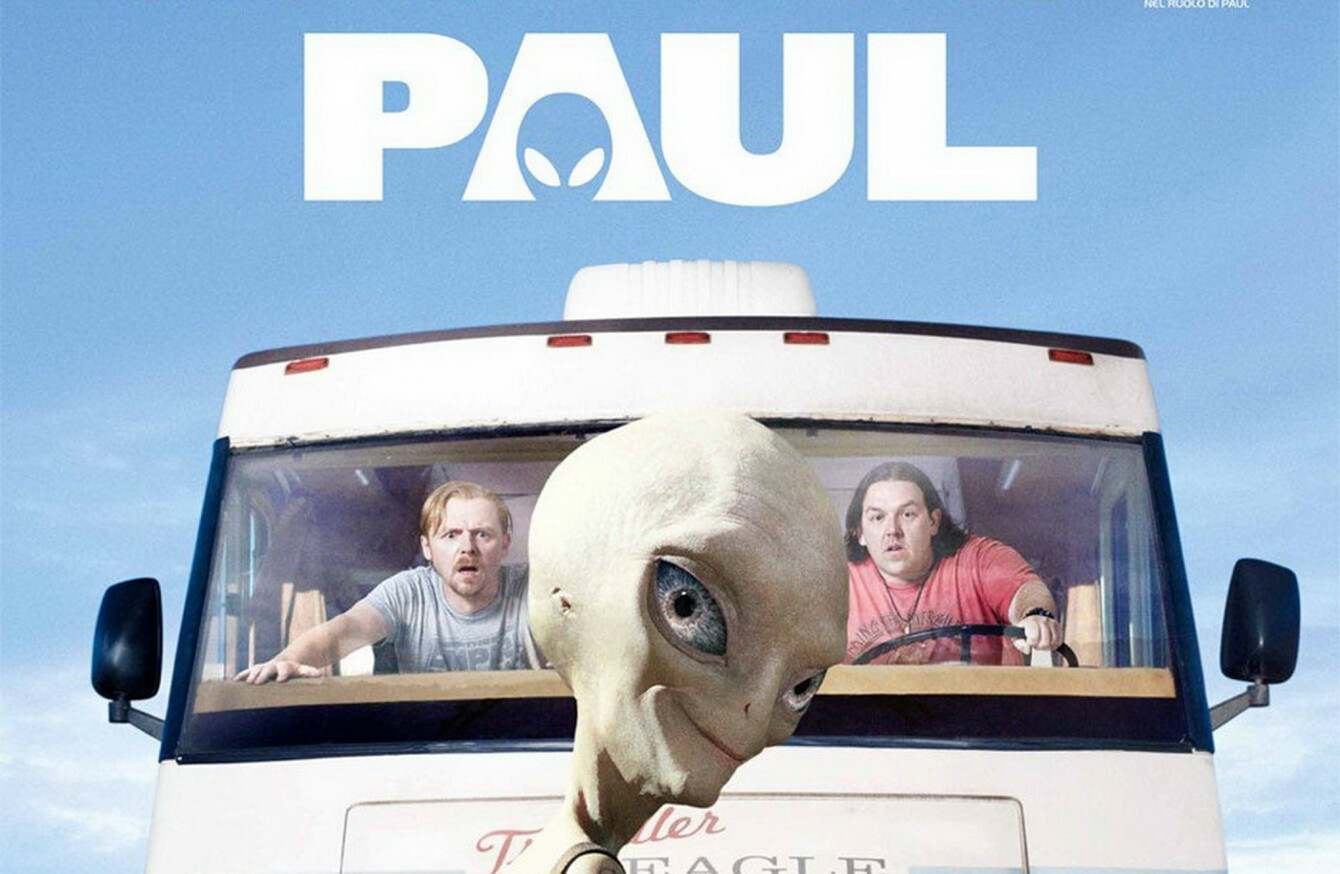 DailyEdge.ie rounds up the TV shows that you'll be tweeting about tonight and talking about tomorrow.
Paul (RTÉ 2, 9.30pm)
Two sci-fi geeks set out on a road trip to the infamous Area 51 and pick up an unlikely hitchhiker along the way. This hitch hiker is Paul – an extra terrestrial. Paul just wants to go home after spending so much time in Area 51, and the main characters (played by Simon Pegg and Nick Frost) attempt to help him. This leads to them inadvertently becoming the centre of a huge manhunt.
Stop All the Clocks: WH Auden in an Age of Anxiety (BBC2, 9pm)
Following Auden's surge in popularity following 9/11, director Adam Low (who also directed The Auden Landscape, released in 1982) reveals the ways in which Auden's poetry can help us to have a better understanding of the 21st century and the tumultuous political climate in which we now live.
Now You See Me (Channel 4, 9pm)
This thriller focuses on a group of magicians who aim to act as modern day Robin Hoods. A lot of big names in the cast, including Morgan Freeman, Jesse Eisenberg, Michael Caine, Woody Harrelson, Mark Ruffalo and Isla Fisher.
Everybody's talking about… How Thomas The Tank Engine may actually be evil.
People on Twitter are truly enlightened by a new insight published by The New Yorker, which is being hailed as a 'deep dive on the depravity of Thomas'. The article is titled 'The Repressive, Authoritarian Soul of Thomas The Tank Engine & Friends'. It's time for a revolution on the railway tracks.
Or flick over for…
The Guilt Trip (TG4, 9.30pm) Barbra Streisand plays Seth Rogen's mother who tags along on a business trip after making him feel guilty about not spending time with her.
Later… With Jools Holland (BBC2, 10.30pm) An extended version of Tuesday night's live show. Featuring LCD Soundsystem, the amazing Jorja Smith and more.
Strictly Come Dancing (BBC One, 6.45pm) The couples take to the dance floor for the second time.
The X Factor (TV3, 8pm) The beginning of the Bootcamp stage.
Elvis: The Final Hours (Sky Arts, 7pm) Documentary exploring the highs and lows of Elvis Presley's life.
DailyEdge is on Instagram!