A WOMAN IN the US will have to keep both feet on the ground if she wants to speak at any public meetings.
Sixty-five-year-old Dianne Barker told KSAZ-TV this week  that she's been banned from doing cartwheels at meetings held by the Maricopa Association of Governments in Phoenix, Arizona.
An attorney for the association that oversees regional transportation projects said in a letter to Barker last month that she must "immediately cease performing cartwheels."
Agency spokeswoman Kelly Taft told The Associated Press that Barker's cartwheels are disruptive and a public safety liability.
Barker says she will obey the association's request, even though her cartwheels are "professionally and skillfully executed".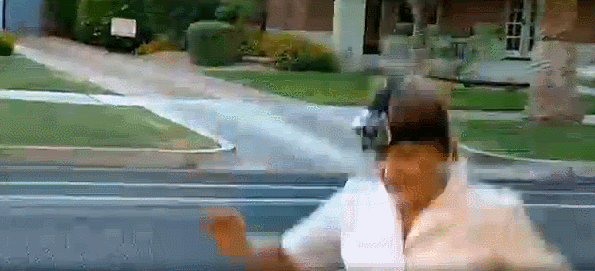 She was a cheerleader in college and says the cartwheels are a way for her to show her passion for the causes she believes in, specifically urging people to lead healthy and active lifestyles.
Taft says the association appreciates Barker's enthusiasm, but she should show it verbally.