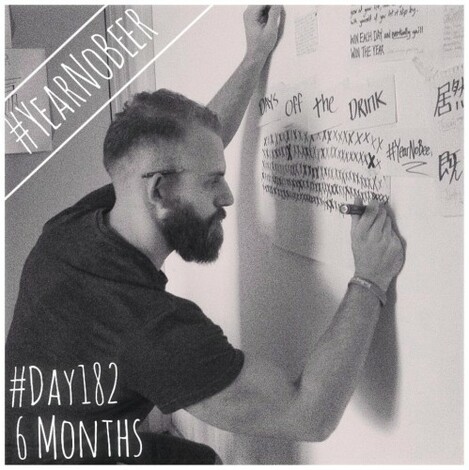 Source: year no beer on Facebook
SOME OF YOU might be currently struggling with Dry January.
Spare a thought then for Tipperary lad Shane McCully, who's coming to the end of not a month off the drink… but a year.
Shane has been documenting his journey to stay off alcohol on his Year No Beer community on Facebook, posting regularly touching and hilarious updates on his page. He's spoken of the challenges, the temptation, and the one slip up (it was unintentional; he picked up a vodka and coke at a party by mistake. He was raging).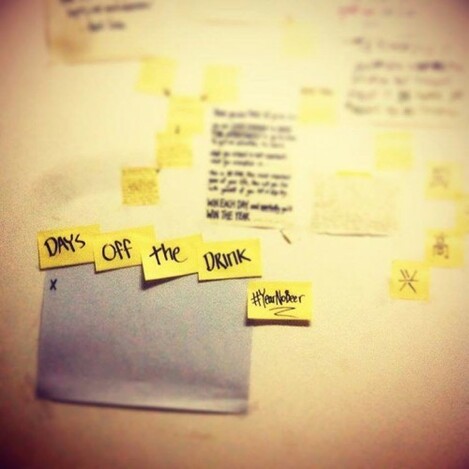 Source: Year no Beer on Facebook
Now, with just a few days left to go, he's written about the basis of his decision to give the beer a break.
I'm often asked why I decided to do this, why I felt I needed to take some time away from alcohol and the thing that stands out most in my mind when I look past all the obvious logical reasons, what it all breaks down to in the end, is that I was afraid.My father was an alcoholic.
Shane explains how his father was a "fantastic musician, an utter comedian, a fucking gem of a human in general, but an alcoholic nonetheless".
His father took his own life in 2007, when Shane was 15.
Shane describes Ireland as a "floating pub of an island". One where he started drinking quite young. One where he "fell around more fields in my teens than a calf wearing stilettos".
I developed, and continued to have, a fairly destructive relationship with alcohol and went about the next few years having a right laugh, making an assortment of stupid fucking decisions and getting pissed.
He says throughout the nights out, the banter and the benders, he remained afraid.
And that's why he decided to give it up. Writing on 16 January he said:
I'm 10 days away from finishing #YearNoBeer and I honestly can't explain how glad I am that I did it, how much I've learned about myself & how much I think the experience has made me grow.I was afraid.I'm not now.
My first pint on the 26th will be for you SeamusBut don't worry, I'll be having the drink, the drink won't be having me.
Read Shane's most recent blog post here> 
And follow his whole journey here. 
Thanks to Zara Ryan for sending this our way. 
Zara says: 
When you read his blog about the fear of the drink and his reason why he set out on this journey I think a lot of people could agree with all he has to say.