IT SEEMS SO, so simple, yet somehow it has taken us years to get here.
We've been alerted to the fact that Yop bottles now come with resealable lids. This changes everything.
No longer do you have to drink the yoghurty goodness all in one go, too fearful to place the bottle in your bag with its ineffective and inefficient plastic stopper.
No longer must you suffer the plight of throwing away half a Yop because you're unable to save it for later.
VIVE LA REVOLUTION!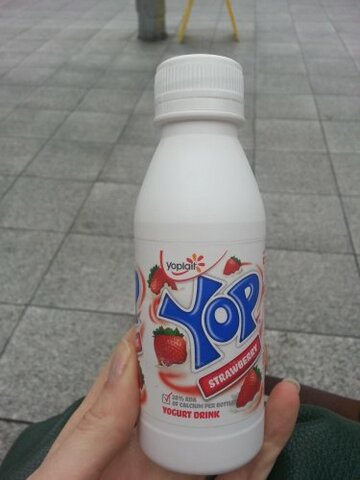 Image via Jennifer Ryan/Facebook