IRISH MOVIE THE Young Offenders opened to rave reviews in September Ireland last year.
It made over 1,000,000 in the Irish box office, and has now opened in the UK. The movie, set in Cork, is inspired by one of Ireland's bigget cocaine seizures, Operation Seabight. A total of €440 million worth of the drug was found off the coast of Cork in 2007, in a yacht carrying 70 bales of the substance.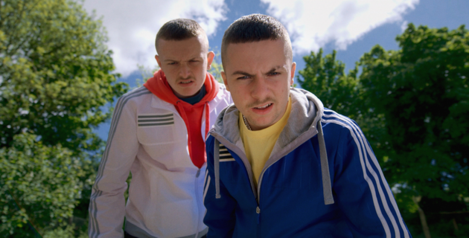 The film focuses on Conor and Jock, two Cork teens who attempt to find a bale left behind.
But would the jokes transfer to an international audience?
It looks like it. The movie was released in the UK last week, and has already picked up distribution in the US, Canada, New Zealand, and Australia.
Just take a look at their Rotten Tomatoes score
Source: rottentomatoes.com
The Independent gave the film four stars, calling it a 'hoot', while Empire magazine said it's "raucously funny and winningly played, this is the best Irish comedy since Sing Street".
Film magazine Little White Lies even paid some compliments to our lovely land:
The true beauty of the film, however, lies in its breathtaking scenery, showing a side of rural Ireland rarely captured on screen.
The Guardian called it an "Irish buddy movie", and even compared it to one of the UK's funniest sitcoms.
The humour here is spot on, it's the most perceptive comic portrait of the adolescent male since The Inbetweeners, but with a naturalism that is unexpectedly disarming.
Well, now we wait to see how it goes down in the States.
Source: WildCard Distribution/YouTube
DailyEdge is on Snapchat! Tap the button below to add!