TOM HANKS HAS been promoting his new movie, Saving Mr Banks, around the film festival circuit.
And he may have been growing a little bored at press conferences.
At the BFI London Film Festival, he was seated with co-star Emma Thompson in front of a shiny brand-new iPad. He had the perfect reaction: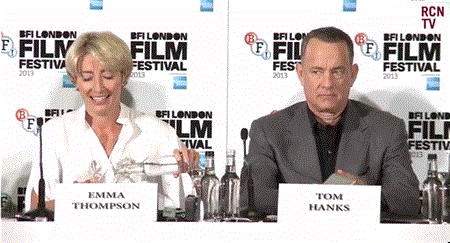 The grin at the end makes it.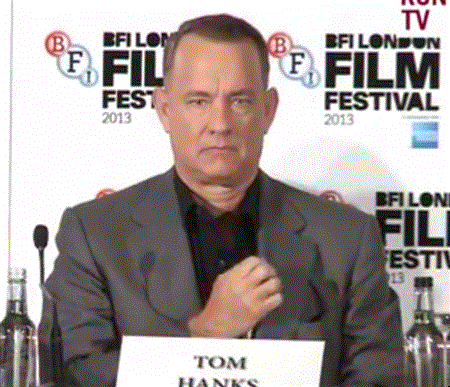 Here's the video of that perfect moment:
Red Carpet News TV