AFTER HER nation-enraging appearance on the Late Late Show, you'd think professional controversialist Katie Hopkins might leave Ireland alone for a while.
But no. She has some more opinions that she'd like to share.
Hopkins took to Twitter yesterday to answer the question everyone was asking: what if her name was Katie O'Hopkins?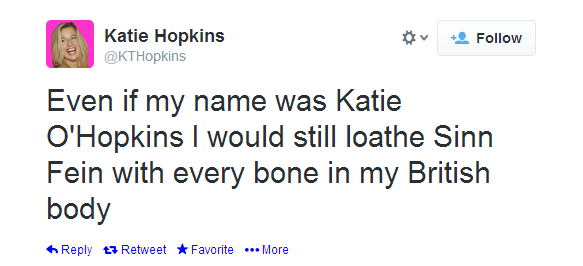 Ah. Bring back Margaret Thatcher, eh?

Any more thoughts?

Hmm. So far, the response has been… mixed.