NEED A LITTLE pick-me-up this morning? Here it is.
Sgt Jason Bos from Chicago was reunited earlier this week with Cila (or CiCi, as he calls her), a wardog he had worked with for five years.
The pair bonded but a back injury forced Bos to leave the army in 2006, while Cila had to continue her work as a bomb-sniffer.
He told the Chicago Tribune when he found out Cila was finished her service, he knew he wanted to adopt her straight away:
I was a little emotional about it because I never knew if I was going to see her again. When I got the news she was going to retire, and if I wanted her – of course I wanted her.
Chicago Tribune / YouTube
Cici clearly wanted him, too.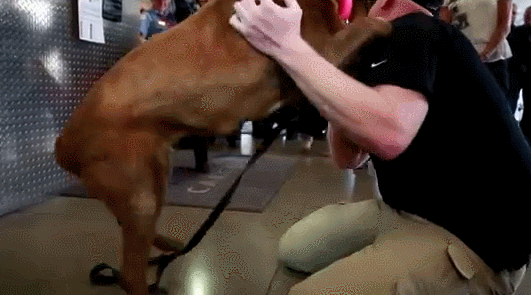 This is too much for us so early on a Saturday morning. We need a moment.