A US SCHOOL has angered its female students with a misguided attempt at protecting their modesty.
Female students at a high school in Utah were surprised to discover that their yearbook photos had been altered to show less skin, without their permission.
According to Fox 13 the school raised necklines, added sleeves, and covered up tattoos, with very little consistency. Because you know, shoulders are INDECENT.
For example, though two girls were wearing the same top in their photos, only one was altered.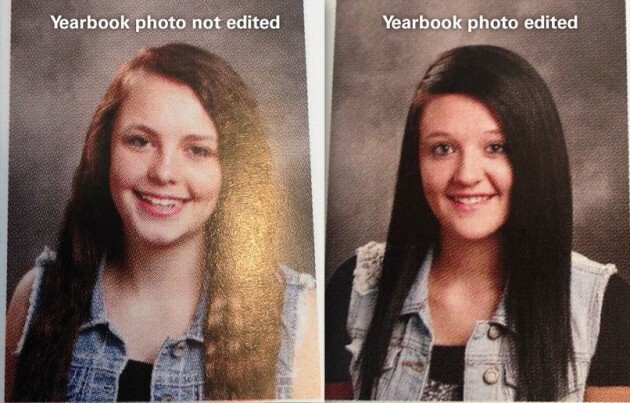 Fox13 The picture on the right had sleeves added, although the two girls were wearing a similar outfit Fox13
Student Rachel Russel said:
I feel like they put names in a hat and picked and chose who [to edit]. There were plenty of girls wearing thicker tank tops and half of them got edited, half of them didn't.
The students are demanding to know why certain photos were edited – they say that had they known their outfits violated the dress code, they would have changed and asked for the photos to be retaken.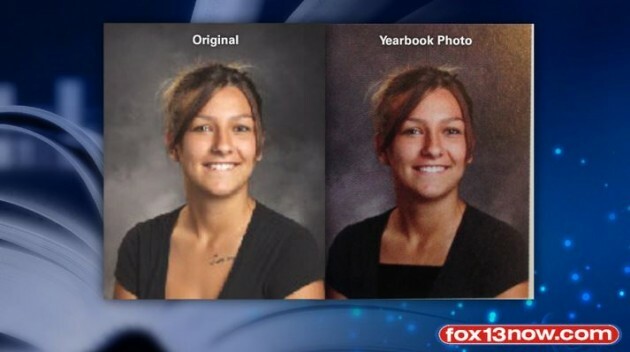 This student's photo was edited to cover her tattoo
The school superintendent insists that the students should have known that their outfits broke the dress code. He said a sign had even been placed at the spot the photos would be taken, warning students their photos would be edited if they did not comply.
However, he did apologise for editing only some of the photos:
We only apologise in the sense that we want to be more consistent with what we're trying to do… We hope we can help kids better prepare for their futures by knowing how to dress appropriately for things.
We think they all looked lovely before. These people clearly don't understand fashion.