LAST NIGHT, THE VMAs took place and as always, they were a hotbed of controversy, shade and wardrobe malfunctions. Here are some of the most talked about moments from the ceremony that didn't involve Beyoncé.
1. Nicki Minaj's wardrobe malfunction
Not minutes into the ceremony and Minaj suffered a wardrobe malfunction when her quick change went wrong. ("We ran out of time getting the dressed zipped up," she told The Hollywood Reporter.) Instead of freaking out, however, she just clutched her dress and sashayed around the stage like nothing was happening.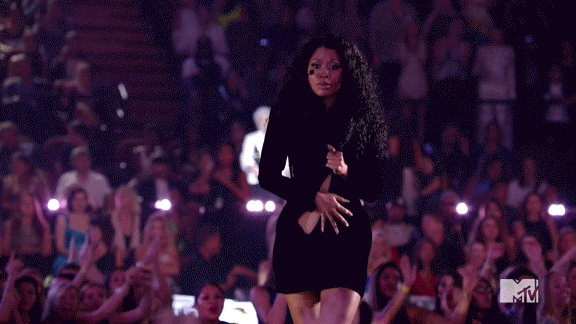 Vulture Vulture
2. The Robin Williams tribute
La Chirina / YouTube
The show decided to pay tribute to the late Robin Williams with a hastily compiled twenty-second slideshow that resembled a Powerpoint presentation. Needless to say, it has come in for some criticism.
3. Miley Cyrus sending a homeless youth to accept her award
HereComesMax3 / YouTube
Miley won Video of the Year for Wrecking Ball. But instead of accepting the award herself, she sent a homeless teen named Jesse to accept on her behalf and speak on the plight of homeless youths. As Miley watched on the sidelines, he urged fans to visit Miley's Facebook page if they wanted to make a "powerful change".
4. The moment of silence for Mike Brown
Before presenting the award for Best Hip-Hop video, rapper Common spoke briefly on the situation in Ferguson, Missouri and hip-hop as an instrument for social change. He then honoured slain teen Mike Brown with a moment of silence.
5. Katy Perry wore double denim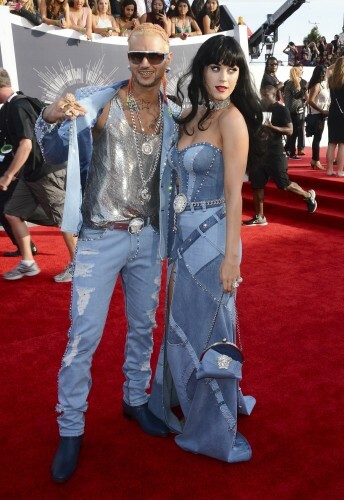 AP / Press Association Images AP / Press Association Images / Press Association Images
In what could only be an homage to Britney and Justin, Katy Perry and Riff Raff arrived to the ceremony sporting a double denim ensemble.
6. Some band named Fifth Harmony won Artist To Watch and everyone was deeply confused
Even Katy Perry could be seen asking, "Who are they?"
FYI: they're a girl group that were formed on The X Factor. (The American X Factor, that is.) And apparently they're one to watch?
7. Gwen Stefani was so underwhelmed by Taylor Swift's performance, she clapped with two fingers
Here she is unimpressed.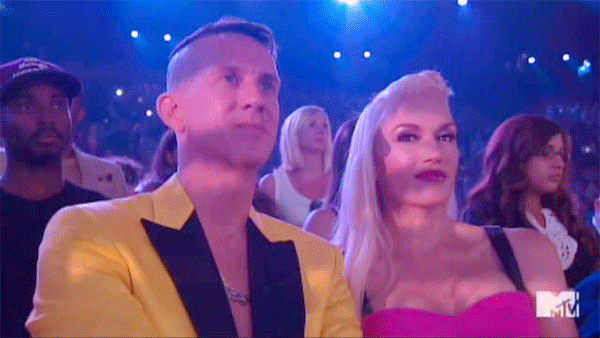 And here she is literally clapping with two fingers.
https://vine.co/v/Mlu76a5jZOL
The shade.