DAFT.IE AND AIRBNB are advertising this room for rent on the Kimmage Road in Dublin for €650 a month, or around €40 a night.
The living room and kitchen are just fine, aren't they?
AirBnB AirBnB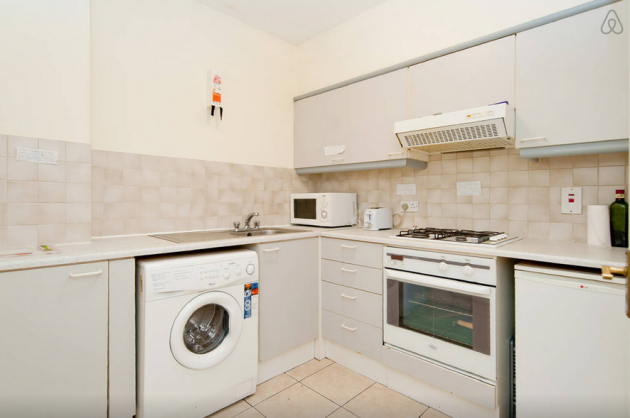 AirBnB AirBnB
Everything looks grand, until you get to the bedroom.
At first, it looks like a plain, bright room. Then you look at the wall and – AAAARGHHH.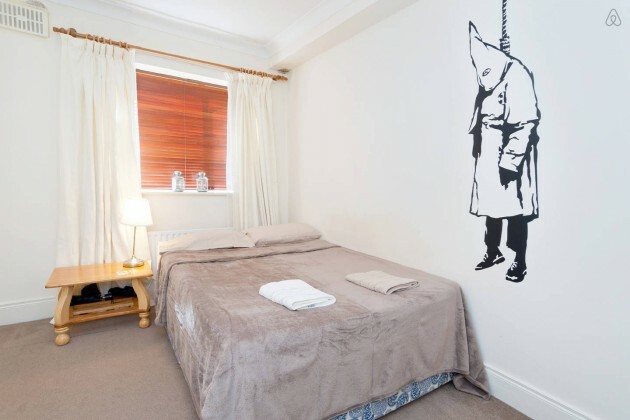 AirBnB AirBnB
ARRRRGHHHH.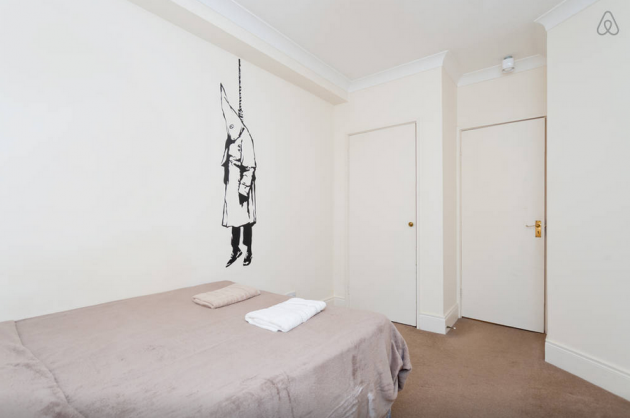 AirBnB AirBnB
Yes, whoever occupied this bedroom last saw fit to decorate it with a reproduction of Banksy's hanged KKK member, which the artist painted on the wall of a disused petrol station in Alabama in 2008. There it is, right there on the wall, staring at you.
Nothing a paint job won't fix, right? Now go to sleep…
H/T Buzzfeed