A CAMPAIGN ENCOURAGING recent Irish emigrants to return home and vote in the forthcoming same sex marriage referendum has been launched.
The pithily titled Get The Boat 2 Vote encourages Irish ex-pats to make the journey home to vote yes in the referendum. (The boat part is optional.)

The campaign was started by Irishman Joey Kavanagh, who moved to London in 2014.
I moved to London a few months ago, but always said I was going to book flights home to vote in the equal marriage referendum when the date was confirmed.
At present, Ireland does not have any mechanism in place to enable people living abroad to vote in elections, something that Kavanagh was appalled by.
Since moving here, I've become aware of campaigns like 

We're Coming Back

, who campaign for voting rights for Irish abroad. Whatever about the lack of a postal vote, it strikes me as crazy that we lose the right to vote at home after just a year away.
The campaign is aimed at those who emigrated within the last twelve months or Irish students studying abroad.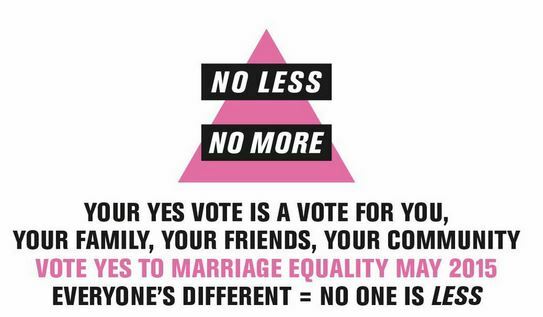 Get The Boat 2 Vote Get The Boat 2 Vote
According to the website, an "expedition from London" is currently being planned. Kavanagh tells us that the response has been great and that they have heard from people travelling home from even further afield.
I have had contact from people planning to travel from Carlisle, Edinburgh, Salzburg and even Australia!
The campaign has generated much interest and support on social media this morning.
Kavanagh says the whole camapign is about "inclusion" and allowing Irish people to have their say.
I'm hoping that May 22nd will mark a massive step forward for equality in Ireland and I look forward to being at home for the celebrations.