TIME WARNER CABLE are in hot water after a customer received a bill in which her name had been changed to C*nt.
The customer's real name is Esperanza Martinez, a world away from the four-letter word.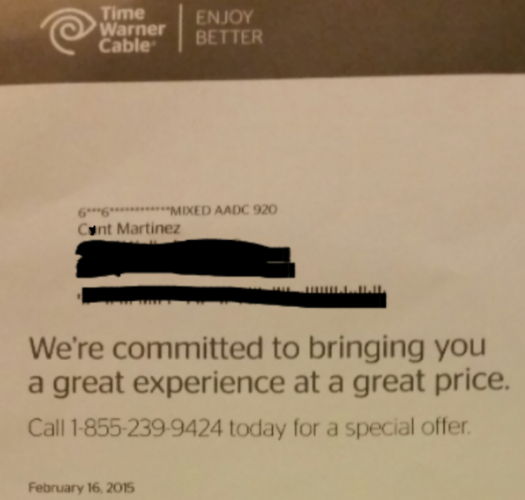 Full latter at Ars Technica Full latter at Ars Technica
Martinez told Ars Technica that she received the letter after deciding to cancel her service to no avail, and was told that the name change was made on the same day she used a live chat to resolve an issue with her cable box. She says she wasn't complaining or upset in any way during the chat.
Time Warner admitted to Ars that the name change had occurred, and said
We are truly sorry for the disgraceful treatment of Ms. Martinez and have reached out to her to apologize directly. Our investigation showed that this was done by an employee at a third-party vendor. We have terminated our agreement with this vendor and are changing our processes to prevent this from happening again.
Martinez has since gotten a full apology and a year of free service.