PRINCE GEORGE MAY be third in line to the throne, but now he's got an ever bigger accolade under his belt… Smartest baby ever.
Well, at least that's what this People headline suggests:

They even go so far as to call the one-year-old a baby 'genius'.
Why? It all stems from a rather cute story about a china cabinet that a woman shared with Florida News-Press after meeting the Duchess.
I asked her if Prince George was excited about the new prince or princess that was coming and she said yes and that he is a toddler and is talking and walking. Then she told me that his daddy, Prince William, was visiting China. After hearing this he went to the china cabinet, opened it and proclaimed 'daddy is not here.' She said they would work on his geography.
Super cute, isn't it?
PA Wire PA Wire
But smartest baby? More like most adorable baby.
Then there were the important things to be considering.
Website Jezebel decided to get to the bottom of it and discover with a scientific internet poll if George is, in fact, the smartest baby ever.
It's not looking promising for the tot, but hey, he's still got a lot going for him.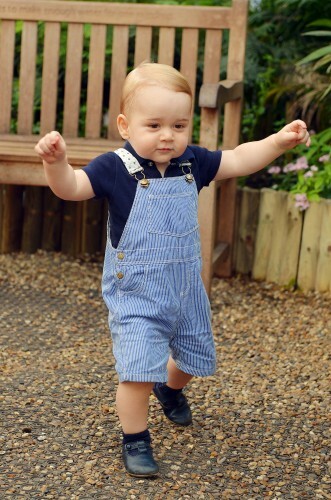 PA Wire / Press Association Images PA Wire / Press Association Images / Press Association Images