THE INTERNET BECAME a little concerned that we may have moved last night when this popped during the forecast.
Notice anything funny about this weather shot from last night's Nine News?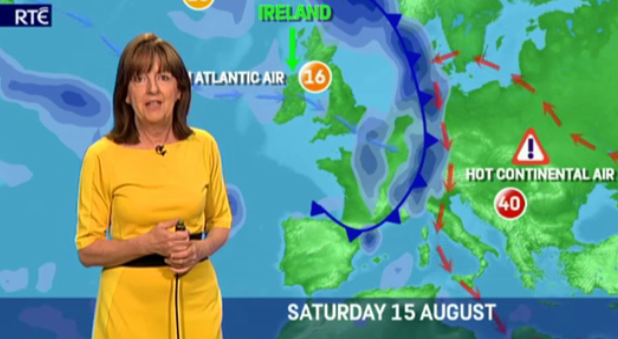 Oh just the MASSIVE BIG GREEN ARROW
There we are now
What's the meaning of it all?
The Leaving Cert Geography fail rate hasn't massively increased this year, what's the deal?
She's just trying to be helpful guys. We're only little.
It's not the first time the massive arrow has made an appearance alongside Evelyn. The larger overviews of Europe like to keep us from sinking below all the cloud and rain we're usually under.