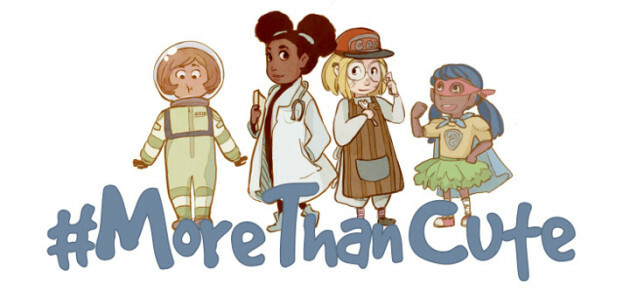 John Marcotte John Marcotte
AS ALL PARENTS will know, it can be quite difficult to find a Halloween costume for girls that isn't some variation on the witch or princess theme.
Sick of the costumes on offer to little girls, a father has now stepped up and decided to do something about it.
John Marcotte, a father of two girls, has set up the #MoreThanCute campaign to encourage parents to "create costumes that tell girls that — even though they are adorable — that is not the only thing society values".
I believe a direct line can be drawn from the aisle that tells little girls to focus on appearance and being "cute" to the aisle that tells adult women that being "sexy" is all that society values. That cycle needs to be broken. We think girls dream just as big as boys. We think their potential is  unlimited. We think that their costumes should be "more than cute."
He has asked parents to share their little girls' costumes on Twitter, Facebook or Instagram with the hashtag #MoreThanCute to "demonstrate that we value girls because of their strength, their creativity, their intelligence and their ambition".
And parents are already taking part.
Adorable.