Ian West Ian West
FROM PLAYING ROB Delaney's mother on Catastrophe to reprising her role as Princess Leia in Star Wars: The Force Awakens, it's safe to say that it's been a banner year for Carrie Fisher.
And for the most part, her comeback has been warmly received.
Unfortunately, however, Fisher has also been the victim of body shaming and ageism with many expressing surprise that a 59-year-old woman no longer looks like she did in 1977.
*sigh*
This morning, Fisher urged fans to stop discussing how she looks.
"Please stop debating about whether or not I have aged well," she wrote. "Unfortunately it hurts all 3 of my feelings."
My BODY hasn't aged as well as I have. Blow us.
She also retweeted this observation about how men  – her co-star Harrison Ford, for instance — are "allowed to age" without their appearance being judged and analysed in the same way.
The whole thing has made people love Carrie Fisher even more.
Love you, Carrie.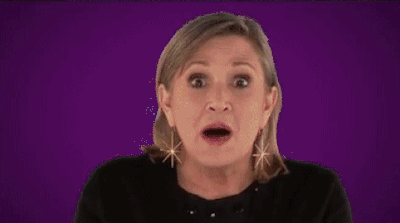 fallontonight / Tumblr fallontonight / Tumblr / Tumblr