Associated Press Associated Press
IN A BID to avoid running 17 hours over time as usual, the producers of last night's Oscars implemented a new system.
Potential winners loaded up their thank yous to be scrolled along the bottom of the screen in the event they scooped the Oscar.
Among the usual 'I love yous' and 'couldn't have done it withouts' was this message from Inside Out director Pete Docter: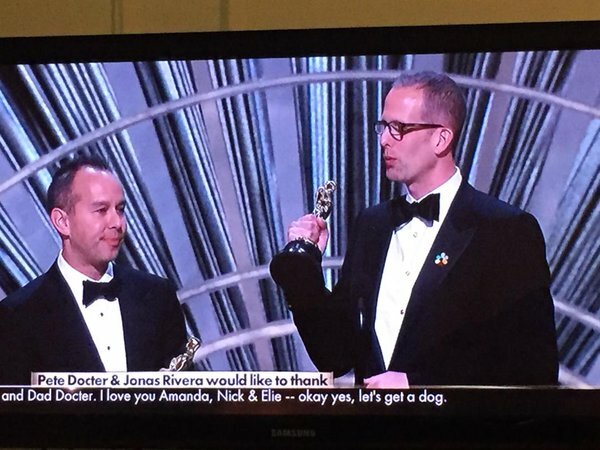 @michcoll @michcoll
YOU LUCKY DUCKS AMANDA, NICK AND ELIE!
Docter is also being praised for his acceptance speech, which encouraged anyone in school who is "working it out, suffering" to "make stuff".