REMEMBER WHEN YOU were a kid and you used to look inside your sandwich only to see a slice of pink meat smiling back at you? Good times.
Yes, there was no greater treat as a child than getting Billy Roll for lunch.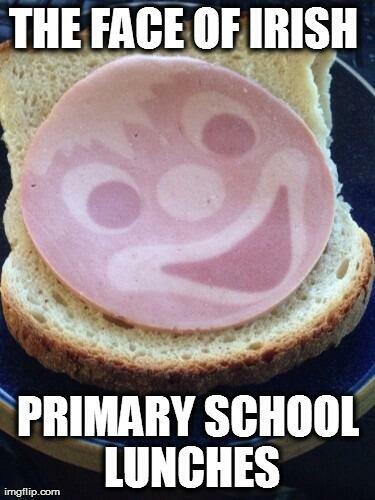 You begged your Mam to buy it on every supermarket trip
And deeply resented her when she didn't
WHY ARE YOU SUCH A KILLJOY, MAM? WHY ARE YOU OPPOSED TO SMILEY MEAT?
After all, how can something so joyful be bad for you?
Look at his face. Would this face ever hurt you?
Nope.
And it's not just for kids, you know…
Even adults can agree that nothing quite hits the spot like a Billy Roll sambo.
Even if you get laughed out of it any time you ask for a slice…
It's so iconic that there are even Billy Roll t-shirts
<3
And great works of art
Calling the National Gallery of Ireland.
In short, Billy Roll > every other sandwich filling
 Long live Billy Roll
DailyEdge is on Snapchat! Tap the button below to add!