ON FRIDAY, IN keeping with the magazine's penchant for pushing sexual boundaries, Cosmo published a particularly NSFW guide to the "rusty trombone."
And the internet is shook:
Their intro gave the lowdown on what exactly we're dealing with here:
There are two types of people in this world: those who know what a rusty trombone is and those who don't. If you're in the second group, congratulations, you're about to join the first! A rusty trombone is the act of giving a rim job (the "rusty" part) and a hand job (the "trombone" part) at the same time — simultaneously licking your partner's anus and reaching around to give them an HJ.
So far, so good.
The original tweet was shared thousands of times and ignited the best GIF storm in reply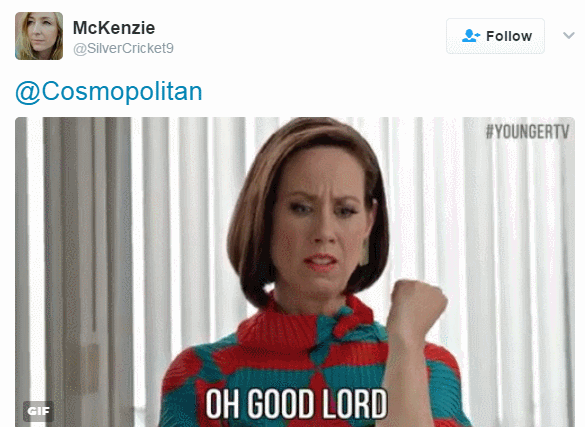 Twitter Twitter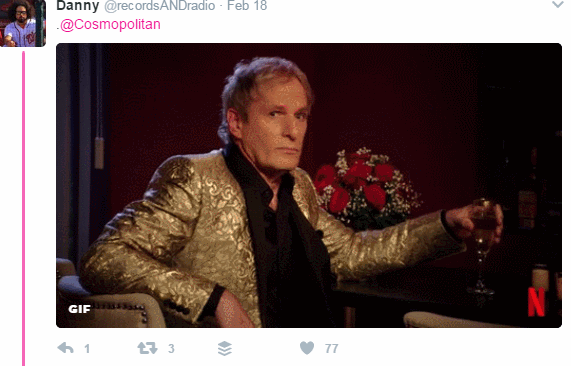 Twitter Twitter
Twitter Twitter
Twitter Twitter
The guide is an admirably detailed how-to on the matter with 10 step-by-step measures for those who haven't tried it before.
This particular section turned people's heads though
The name itself seems to be an issue
A rusty trombone, you say?
And people who actually play the trombone were in the replies defending its honour:
unfair instrumental name abuse here
The rusty trombone was known before, but now it's taken on a new level of fame
Now we all know
Twitter Twitter
Cosmo, keep up the good work <3
DailyEdge is on Snapchat! Tap the button below to add!