NOT SINCE MCDONALD'S merged Terry's Chocolate Orange into a McFlurry has a dessert hybrid sparked such anticipation.
Today, Insomnia Coffee announced that they have got together with HB to create a new iced drink based on Ireland's most beloved ice cream:
Introducing the "Brunch Icecap"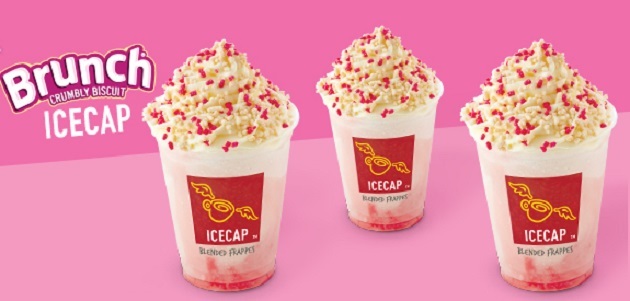 Insomnia Insomnia
Ooooh interesting.
As they describe it:
a drink that is topped with a sprinkling of the Brunch crumbly biscuit over a smooth vanilla and strawberry blended frappe.
So, actual Brunch pieces on top of a vanilla and strawberry flavoured slushie
It goes on sale around Ireland today – and comes in at a hefty enough €4.20 a pop.
But still, the deliciousness of the Brunch in an icey drink on a summer's day? Sign us up
This afternoon, DailyEdge.ie got its paws on one… and it actually lived up to expectations (and documented it all on Snapchat @dailyedge)
Behold:
This could be the start of something beautiful.
DailyEdge is on Snapchat! Tap the button below to add!