HIS SHADY LOOK at Donald Trump's hand was one of the great memes of early 2017, and it seems like whatever Justin Trudeau does the internet can't get enough of.
And so it was on Friday evening when the Canadian Prime Minister was out for a jog along the waterfront in Vancouver when he happened to run right through a group of high school kids preparing for their group prom photo.
Look at him there
@AdamScotti @AdamScotti
"Alright lads"
@AdamScotti @AdamScotti
Trudeau's official photographer Adam Scotti was out on the run taking shots when he captured the moment.
And it's the look on his face that's made it go viral

@nicolecoran @nicolecoran
"Name a more iconic PM," they say
@arealdarlingcap @arealdarlingcap
The story went viral in Canada this weekend, with one student telling CBC:
We were just taking photos and hanging around talking, and then Trudeau, he just comes running
It was originally reported that the kids were oblivious to the passing PM, but it soon transpired that they called him back:
At first, we were like, 'Why is the prime minister of Canada running the seawall? And then we started yelling for Trudeau to get in the photo.
And he obliged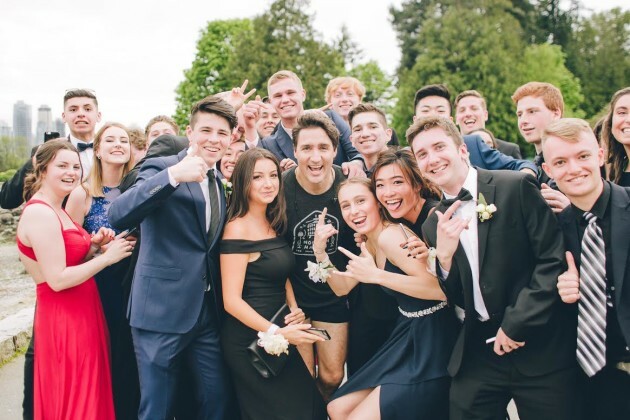 Cameron Corrado Cameron Corrado
YES.
That's better than any prom photo that could possibly have had planned.
DailyEdge is on Snapchat! Tap the button below to add!