1. Irish journalist Nick Sheridan provided one of the TV moments of the year when he got the giggles while reading out a particularly amusing Scottish news story – and it's just a beautiful thing to watch
He joins some illustrious company in turning the news into an unexpected comedy extravaganza.
2. Like when Dobbo tried to make a joke about the England rugby team and… it didn't come off
7. brian dobson making a joke pic.twitter.com/yZAidgKWuQ

— Patrick (@PrayForPatrick) August 19, 2016
If you can't see the video, click here. 
3. You have Sharon Ní Bheoláin revealing that she wasn't a fan of modern dance with this facial expression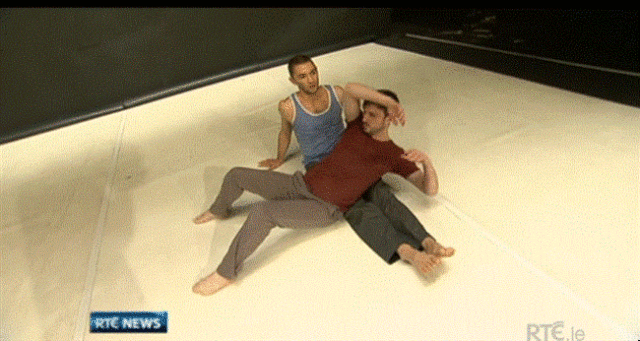 RTÉ RTÉ
4. Newsreaders can't even do their job without someone horsing into a 99 in the background
5. The peak of Irish newsreader comedy is of course The Master himself: Aengus Mac Grianna
Mason J / YouTube
6. Who takes the little mistakes in his stride and comes out smiling
Another Aengus moment #rte #ireland pic.twitter.com/bwCRVKFwCT

— Mícháel 🇮🇪 (@Michael_Mac_39) August 7, 2017
If you can't see the video, click here. 
7. Miriam O'Callaghan shutting down this man from counting along with her will forever be iconic
Niall Burns / YouTube
Thug Life.
8. "OK, let's just read the weather bulletin here OH MY GOD WHY IS THERE A DONKEY BEHIND ME?"
9. Sometimes the content itself is beyond parody
10. And thanks to the nature of Irish news – you can often be doing a report as an animal nibbles on your arm
RTÉ RTÉ
11. Sharon <3
mrsuperhero / YouTube
12. And finally… TV3′s resident weatherman Deric Hartigan made the early morning weather so much more enjoyable when this happened
TheJournal.ie / YouTube
It's all better than the actual news in 2017, let's be honest.
DailyEdge is on Snapchat! Tap the button below to add!