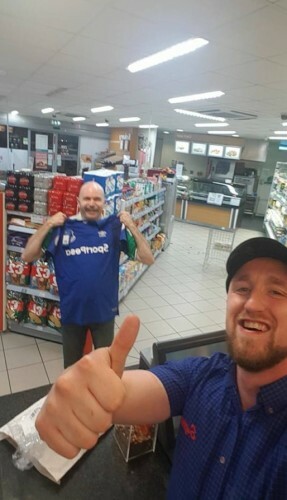 Eoin Mulligan Eoin Mulligan
BACK IN AUGUST, a Facebook post by Supermac's employee Eoin Mulligan in Athlone went viral.
He'd bought a brand new Everton jersey for long-term customer Francis – who always drops in to Supermac's to chat to Eoin about the club. Francis has Asperger's syndrome, and has been a die hard Everton fan as long as Eoin has known him.
Their story got noticed by Everton themselves, and they were invited over for a match early in the season. Unfortunately, once the pair made it to Liverpool for the game Francis became very ill and had to return home.
Undeterred, Eoin set up a GoFundMe page to get Francis back over to Goodison Park. Their quest reached Everton player and Ireland captain Seamus Coleman – and he donated €2000 to the cause

Go Fund Me Go Fund Me
And a couple of weeks ago, Francis and Eoin met Seamus on the pitch before staying for the match against West Ham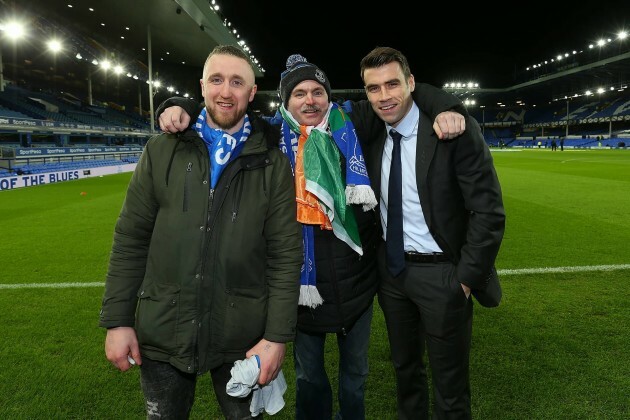 Eoin Mulligan Eoin Mulligan
The team won 4-0 on the night, but Francis finally getting to meet the main man Seamus Coleman was the highlight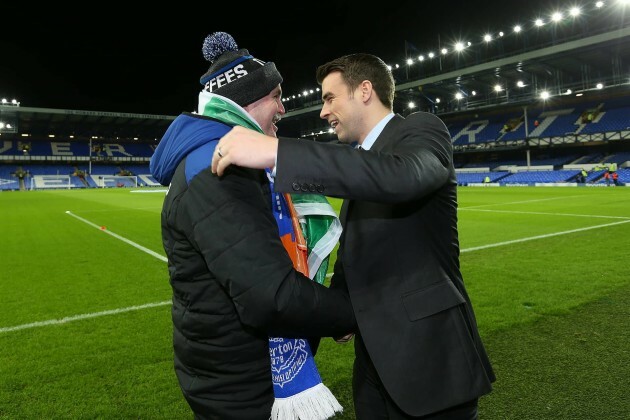 Eoin Mulligan Eoin Mulligan
Eoin tells DailyEdge.ie that he's so thankful for everyone who donated, after the first trip ended in disaster:
I organised everything using Seamus Coleman's donation and money I collected from people around Athlone – from accomodation to flights to make sure everything went as smooth as possible and so that Fran could get everything he wanted over there.
It wasn't just Coleman they got to meet either:
We were invited to the game about two hours before it started. We met all the players including Rooney and Seamus Coleman, and spent about half an hour chatting away with him. Francis predicted a 4-0 win before the game and to all our disbelief he was right. It was an outstanding experience, one that Fran and I will never forget.
Here they are with Everton captain Phil Jagielka
Eoin Mulligan Eoin Mulligan
The club put together a video of their evening, and released it on Facebook today
Any excess funds raised from the campaign were donated to Aspire Ireland in Francis's name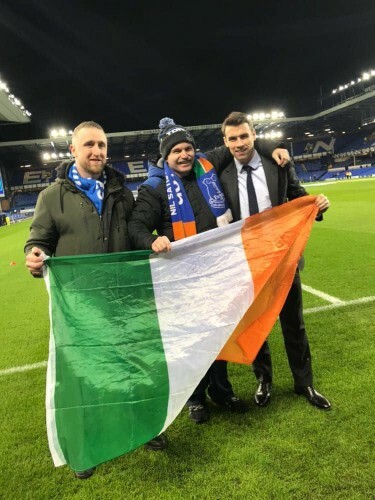 Eoin Mulligan Eoin Mulligan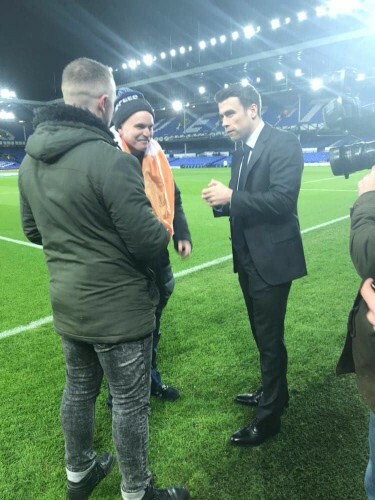 Eoin Mulligan Eoin Mulligan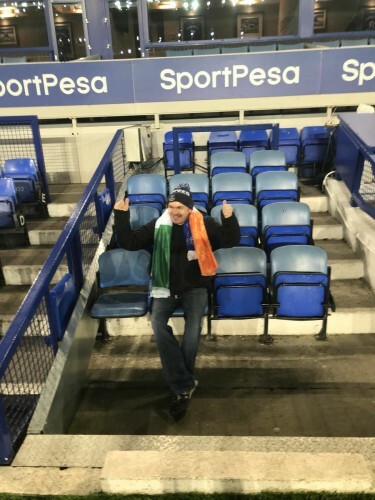 Eoin Mulligan Eoin Mulligan
A journey that started over four months ago finally got its happy ending:
It was a mad adventure… he deserved every bit of it. So happy I could be involved in making his dreams come through and raise awareness for autism at the same time.
DailyEdge is on Instagram!