EVER SINCE ONE Direction formed back in 2010, fans have been absolutely fascinated by Harry Styles' sexuality.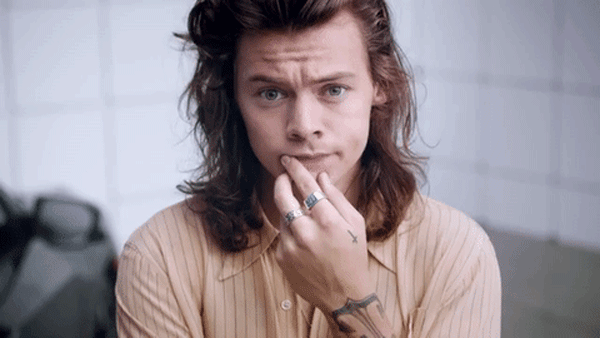 Indeed, the friendship between Harry and bandmate, Louis Tomlinson, gave birth to a moniker generally reserved for Hollywood power couples.
Yep; following in the footsteps of Bennifer and Brangelina, One Direction fans created Larry Stylinson.
While Harry has been in relationships with Caroline Flack, Taylor Swift and Kendall Jenner over the course of his career, fans of the Cheshire-native have consistently contributed to a narrative which suggests that the 24-year-old is bisexual.
And it seems like his latest track has apparently given them all the confirmation they need.
After the singer performed it at a concert in Switzerland this week, his fans immediately went about analysing the lyrics, and have come to the conclusion that the song is Harry's attempt to confirm his bisexuality.
Lyrics like 'The boys and girls are here, I'll mess around a bit, and I'm okay with it' has sent Twitter off on one, and Medicine has now been dubbed a bisexual anthem.
SandraHe07 / Twitter SandraHe07 / Twitter / Twitter

Catholicleen / Twiter Catholicleen / Twiter / Twiter

marinashutup / Twitter marinashutup / Twitter / Twitter
While speaking to GQ in 2013, Harry acknowledged the dialogue which surrounds him in this regard.
"Bisexual? Me? I don't think so. I'm pretty sure I'm not," he said in response to rumours about his friendship with Nick Grimshaw.
Harry added that while he doesn't have an issue with the dialogue, he admits that they make entering into a relationship a little more difficult.
The only time it gets really annoying is that if you get into a relationship and you get into a place where you really like someone and then things are being written in the papers that affect them and how they see you.
DailyEdge is on Instagram!