Irish Man's Tinder
Pic 1:squad pic with The Lads
Pic 2:in a gaa jersey
Pic 3:holding a baby (which isn't his)
Pic 4:drink spilt on his top

— rebecca (@rbcakn) January 18, 2017
IRISH PEOPLE AREN'T exactly know for our romantic prowess and our appearances on dating shows aren't really doing us any favours.
Take Blind Date where Irishman Barry was looking for the love of his life. His initial date with Cherry didn't go very well and he actually said he'd have preferred date number 2. Nothing like a boost for the old self esteem is there?
Cherry seemed to suggest that the best part of their date was Barry's mother which is never a good sign is it?
Channel 5 / YouTube
Barry also threw in a really unnecessary dig about Cherry's eyebrows which was a bit much.
Anyway Barry was back again this week to cause more awkwardness and cringe as he interrupted the review of the date between Alexi and Cali. I say interrupted, host Paul O'Grady invited Barry to come out where he awkwardly sat in between the pair.
Their date hadn't gone very well either but for reasons that became abruptly clear after Barry made his entrance.
Most shocking #BlindDate 💕 moment EVER! 😲 😲 😲 pic.twitter.com/yWXZRffNTY

— Channel 5 (@channel5_tv) June 23, 2018
It turns out Barry and Cali (which sounds like the beginning of a limerick) had gotten on VERY well indeed with Barry leaving his number in Cali's changing room after they bumped into each other while staying at the same Travelodge. They decided to head out for a night on the town in London to get to know each other better too.
Poor Alexi who was Cali's date looked rather deflated as he found out all the details but smiled bravely through it with the look of a many that was desperate to be anywhere else.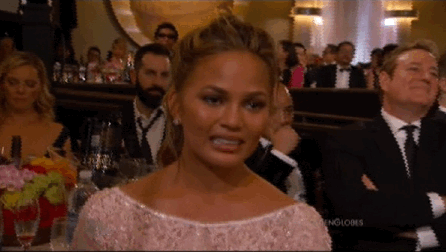 GIPHY GIPHY
Barry did describe Cali as an absolute sweetheart though which is nice and Cali did admit it was Barry's accent which she found lovely which is slightly unnerving but to each their own.
Turns out the two of them were texting each other while Alexi took Cali on safari which is emm.. questionable. On the bright side Barry's and Cali's mams have met each other and had breakfast together in the said Travellodge so all's well that ends well eh?
Well except for Alexi.
DailyEdge is on Instagram!