Welcome to Skin Deep with Louise McSharry, my opportunity to put years of obsessing over beauty products and techniques to good use. I won't tell you something is good if it's not. I won't recommend products I haven't actually tried. As the magical sitar in Moulin Rouge said, I only speak the truth.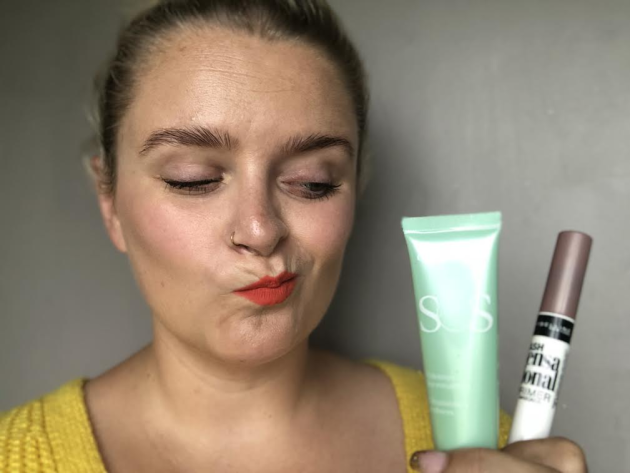 As with every industry attempting to make money out of us, innovation is key when it comes to beauty. The thing is, it's hard. It's hard to come up with new, better versions of your product all the time, so sometimes it's better to simply come up with something new. This is why we regularly find ourselves desperate for a product our beauty routine has thus far been just fine without.
One such product which has emerged over the last five years or so, is primer. The question is, do we actually need it, or are we just playing into the hands of a money-making racket. (I mean, yes, of course we are, but are we doing it in a way which benefits us?)
The mass market emergence of primer began with eyeshadow. Urban Decay's Primer Potion promised to keep our eyeshadow vibrant, long-lasting and crease free, and we loved it. It was the talk of the town for ages, and lots of people love it.
Since then, countless brands have released their own version of an eyeshadow priming cream, but is it essential for everyone? I don't think so. If you are someone who has oily eyelids and finds that eyeshadow never lasts on you, then it might be just what the doctor ordered.
Equally, if you're using vivid eyeshadow shades and want to neutralise the natural colour of your eyelid, a primer is ideal. However, for many people who don't suffer from these issues, eyeshadow primer is an unnecessary step.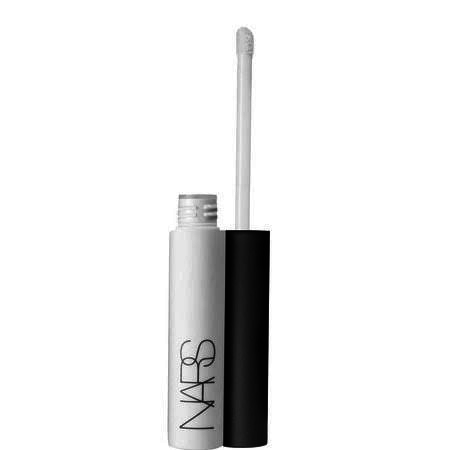 For example, if you are someone who largely uses cream eyeshadow, then primer is almost certainly not necessary. In fact, if you use a cream eyeshadow as a base, it can act as a primer.
Should you decide to use a primer or a cream shadow in place of one, keep in mind that if it's tacky, it will impact your ability to blend powder shadow on top of it. You may wish you dust some translucent powder over the lid to ensure you get smooth coverage and better blendability.
If you are going for a primer, I the aforementioned Urban Decay offering is still good and now comes in several shades, and NARS Pro-Prime Smudge Proof Eyeshadow Base is hard to beat, and NYX's Proof It! Waterproof Eye Shadow Primer is a solid budget option.
Facial primers generally promise to brighten or smooth the complexion, as well as to make your makeup last longer, but according to most makeup artist I've spoken to, they're not really necessary.
When I met with celebrity makeup artist James Vincent last year he said that if you prep your skin appropriately with serums and good SPF products (I like Image Skincare's Dailly Matter Moisturising SPF), a primer shouldn't be necessary (aside from in the case of colour correction). The fact is that lots of foundations these days already promise to achieve the things that primers offer to do.
Obviously if you've found one that absolutely suits you, then great, but if not, it's not an essential. You can probably achieve the same result with the right skincare and foundation.
Lash primer is a relatively new kid on the block, and it's the one I was most skeptical of when I first heard of it, but it's the one I am now totally sold on. Eyelash primer comes in the form of a white mascara-esque substance, which you apply before your mascara in order to add extra length and volume to your lashes. The key to this product is to apply your mascara immediately after the primer, before it has a chance to dry, and if done correctly, you'll need far fewer coats of mascara to achieve the fluttery eyelashes of your dreams.
I've also found my mascara is less likely to clump if I've used a primer. I've tried several at different price points and have found them all to be effective on some level. My favourites are Dior Diorshow Lash Maximiser Primer and Maybelline Lash Sensational Mascara Primer. I am SOLD.
The thing to remember with all of these products, is that it's very much trial and error. What works for one may not work for another, and it can be a pricey business trying things out until you find something that works for you. Thus, it's important to assess whether you actually require a product or if you just think you need it because you've seen lots of makeup people on Instagram using it.
It's possible that there is already a product you're using which is priming perfectly, it just may not be called a 'primer'. It goes without saying that if you have found something that works for you – keep going! However, if you feel like you're actually doing ok without priming, then that's ok too!
New Product
I am a huge fan of Irish skincare brand Pestle and Mortar, so it's hard not to be excited when they announce a new product.
Thus far, their range is small but perfectly formed, and the new addition appears to be consistent with that. Balance Magnesium Facial Spritz promises to clear, calm and refresh your skin, via amino acids, herbal extracts and magnesium harvested from Clogherhead.
Magnesium is easily absorbed by the skin, and is a natural anti-inflammatory meaning it works  to combat lots of skin conditions from spots to wrinkles to Rosacea. Balance is available now at €32.
Want to get a notification every week when Skin Deep is published? Of course you do! Just send us a WhatsApp saying 'Skin Deep' to 083 8120901, and add our number to your contacts as DailyEdge. (If you don't add us, we can't message you :( ) We'll never spam you or share your personal details with anyone, and you can unsubscribe at any time.