Welcome to Skin Deep with Louise McSharry, my opportunity to put years of obsessing over beauty products and techniques to good use. I won't tell you something is good if it's not. I won't recommend products I haven't actually tried. As the magical sitar in Moulin Rouge said, I only speak the truth.
I've never been a big fan of powder. Well, that's actually a lie. When I was around fourteen and living in America my number one product was a turquoise (or 'teal' as we said in the U.S.) compact.
CoverGirl was the only brand worth owning, and everyone worth their salt had one in their handbag (always a cross body worn under the straps of your backpack). The hypoallergenic version of their pressed powder had us all convinced it would prevent spots and was an essential whether you had trouble with them or not. It was a status symbol. That was the last time I was really into powder.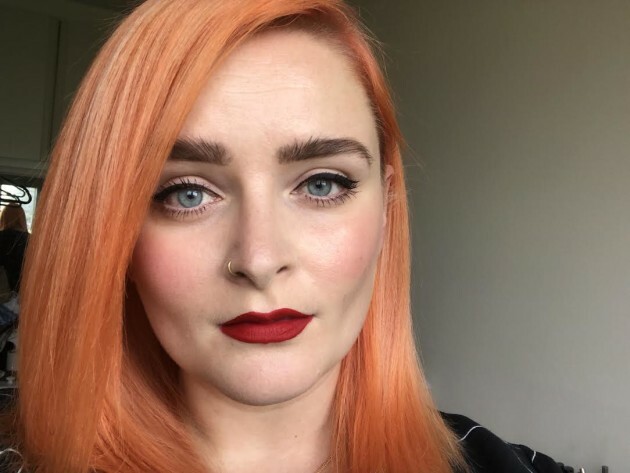 As you'll know if you're a regular reader of this column, I'm not about full coverage makeup. I like skin that looks like skin, and I have always preferred glowy makeup, whether it was trendy or not. (Full disclosure, I've been very lucky with my skin, which made this easier for me than it is for some people.) As a result of this, I always felt powder was counterproductive. Why, when I wanted my skin to glow, would I use something that would make it more matte?
Over the last number of years, as baking and heavy makeup inspired by drag has become popular, powder has become an essential for many beauty lovers. Unexpectedly, it has also become one of mine. No, I don't believe in baking. No, I haven't changed my style. I've just found the right powder, and learned how to use it in a way which doesn't compromise my desired glowy finish, but actually lends itself to the effect.
The truth about glow is that you don't want it everywhere. While it's great to have a face that gleams in all the right places, you don't want your shine to be confused with upper lip sweat or, in my case, under eye sweat. You probably don't want the space between your eyebrows to be glistening, or your nostrils juicy with excitement. A good powder can take care of these areas for you – the secret is to use a very fine translucent powder, and a very small brush.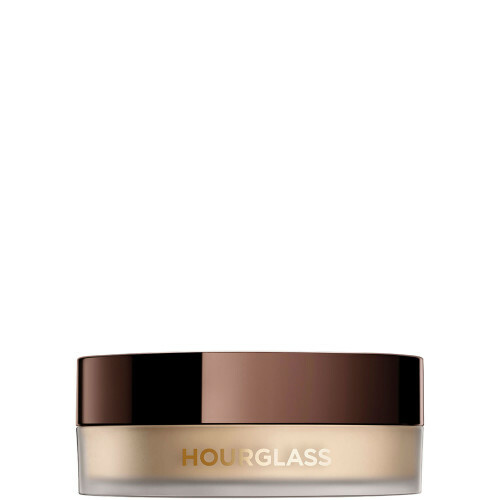 My powder of choice is the much-lauded Laura Mercier Translucent Setting Powder, which isn't cheap but will last you approximately seventeen years. It is ultra-fine, doesn't settle into lines, and leaves a soft matte finish which still looks natural.
I'm also a fan of Lancome's Long Time No Shine, and Hourglass's Veil Translucent Setting Powder is absolutely gorgeous if you don't mind spending a little extra. If you'd prefer to spend a little less, Bourjois Java Rice Powder is solid, as is NYX Loose Studio Setting Powder.
Now, to the brush.
Historically, most of us would have used a large, full brush to apply powder all over our faces. These days, I'm using a much, much smaller brush. This allows me to be fully in control of where the powder goes, and ensures it doesn't end up mattifying all of my face.
The brush I use is a super cheap unbranded brush, I have no idea where I got it, but it's the perfect size. It's slightly larger than a full eyeshadow brush, and about a quarter of the size of a typical blush brush. It really doesn't matter what brand you use, as long as you stick to that size guide and it's nice and fluffy.
Lightly dip your brush in the powder, tap off any excess, and use light feathery strokes to apply the powder to anywhere you don't want to shine. In my opinion, keeping those areas of your face a natural matte means the bits you want to glow stand out even more.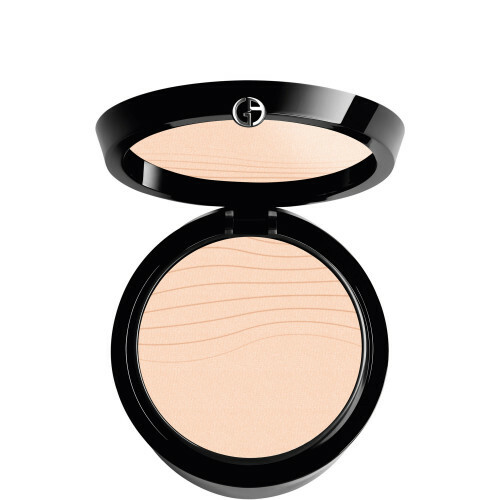 If that still feels too matte for you, you may wish to consider some of the newer powders which are not entirely matte. Hourglass's Ambient Lighting Powder aims to make your skin look slightly blurred and glowing, like it's been lit by a candle. People absolutely rave about these and  use them all over their faces.
Personally, I find them a little too glowy to use around the nose and in other patches I prefer to be more matte, but to each his own. Makeup Revolution offer a fairly good dupe for a fraction of the price via their Radiance pallette. Armani's Neo Nude Fusion Powder is almost a powder-liquid hybrid, transforming from a powder to a glower higher coverage liquid finish upon contact with the skin's moisture.
As always, I recommend you do what suits you, and if you're happy without powder, it's all good. However, if you feel like you could do with some help keeping unwanted moistness away from certain areas of your face or with helping your makeup's longevity, contemporary powder products and the right brush might just be the answer!
New Product
Charlotte Tilbury has done an incredible job of producing high-end makeup products which feel accessible to women with varying degrees of beautifying skill. Her how-to videos mean that there's never any doubt over how to use her products, and the products are designed in such a way that it's easy to figure out which bits go with which.
Today the brand launches a new eyeshadow palette which features twelve shades, handily divided into trios, so there's no confusion as to how they should be applied. It's available online now for €75.
Want to get a notification every week when Skin Deep is published? Of course you do! Just send us a WhatsApp saying 'Skin Deep' to 083 8120901, and add our number to your contacts as DailyEdge. (If you don't add us, we can't message you :( ) We'll never spam you or share your personal details with anyone, and you can unsubscribe at any time. 
DailyEdge is on Instagram!