IT HAPPENS EVERY year like clockwork. The temperatures radically drop around October or November, and every woman in Ireland floods into the local Penneys to pick her cosy scarf for the season. 
Last year we determined it was this gem, and yes consider it a public service that you didn't walk by 20 other women wearing the same one as you.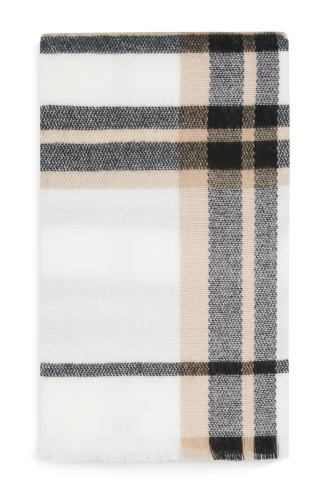 Primark Primark
So, what are the options this year? 
From a quick glance in Penneys on Mary Street, I slimmed it down to those that were flying off the racks. 
YES, I took these photos with a potato.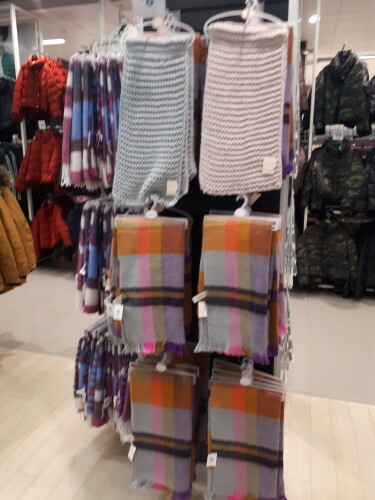 I eliminated the summer scarves, and those that were deemed too outrageous to be palatable to the largest group of Irish women I could conceive.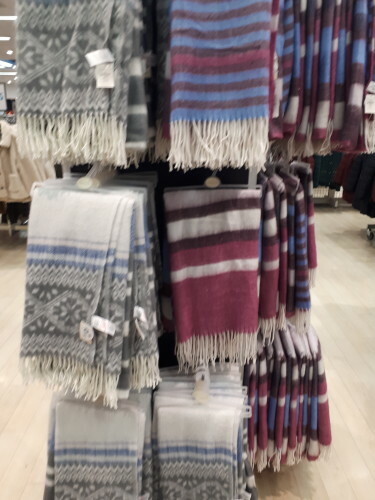 I'm also not including any Harry Potter merch, because no one has time for that noise.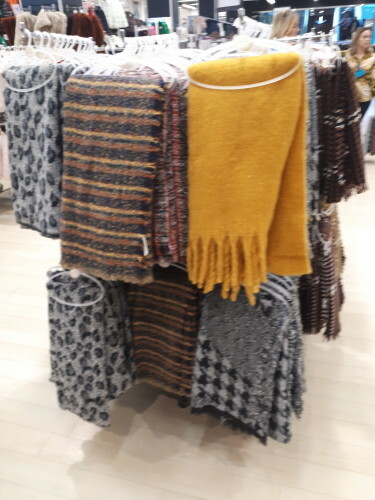 Colour, material, and size were all taken into consideration. The perfect Penneys scarf has to be big and blankety enough to keep you warm, but not feel like a duvet at the same time. It can't be too fluffy as it'll end up all over your black coat, but it also can't be too 'cold' of a fabric, or light enough to wear during the summer.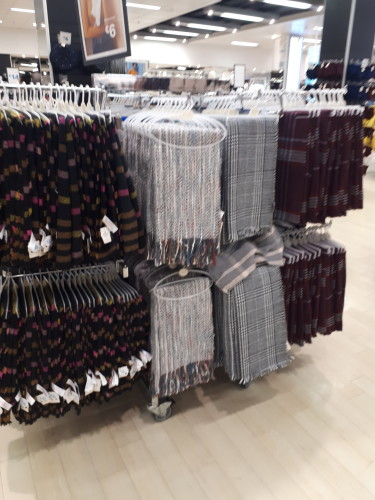 Again, plain scarves were eliminated as they wouldn't stand out as being Penneys specific on a passing woman. 
Sorry, cosy baby pink scarf. 
Judging from purchase power, I slimmed it down to three probable options. 
Option 1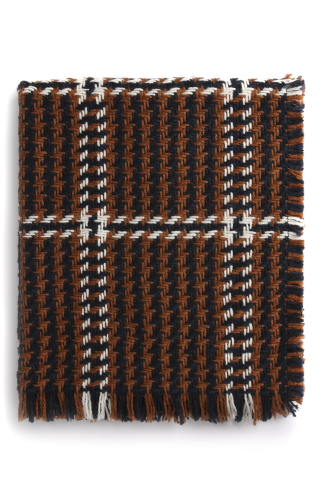 Primark Primark
Option 2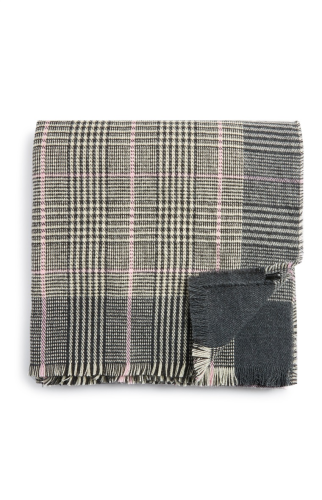 Primark Primark
Option 3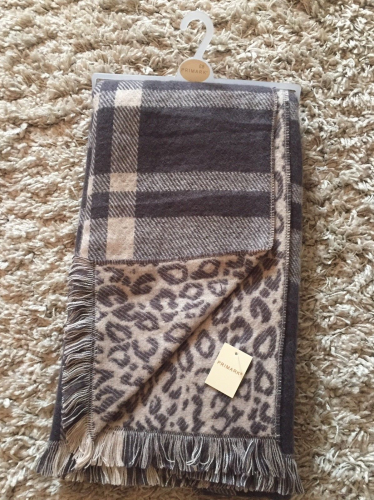 ebay ebay
So how can we slim this down further? What are people actually wearing?
To Instagram! 
Instead of perusing the hellscape that is the #penneys or #primark tags, I simple chose some fashion bloggers to see if they'd been leaving their usual Prada for Penneys. 
Of course they were. 
There was a decent show for the reversible leopard print, with four fashion bloggers spotted sporting it in their snaps.
However, number one put up just as much of a show, with me coming across four bloggers wearing it. As much as I searched for a fourth to put it over the edge, it didn't exist.
Scientific methods are hard sometimes. 
In contrast, scarf two didn't really get a look in, bar a few scarves that kinda looked like it but weren't Penneys. 
This is by no means a landslide like last year. 
Next, I took to Youtube to see if any hauls had included one of the scarves. 
Youtubers hate scarves, it's the only reasonable explanation why none of them showed any form of scarf. However, there are LOADS of weirdly specific Penneys and Primark showcase accounts with go through all the new items offered in the store for no apparent reason. Some of them have over 4k subscribers.
After an examination of six of these videos, ranging from September to November, scarf 1 featured four times, while scarf 2 appeared in three. Scarf 3 however, appeared in three, all of which were from September. 
Agnieszka Agnieszka / YouTube
So, that's it. We're calling it again. The brown check (no 1) will narrowly beat the reversible leopard print scarf when it comes to avoiding eye contact with every woman strolling down Grafton street on an average freezing January morning. Chances are, both are to be avoided. 
But alas, we need more solid data, we'll put it out to you.
Which of these scarves are you most likely to buy, along with everyone else? 
DailyEdge is on Instagram!