THERE'S A NEW makeup brand hitting Irish shores in the new year. 
Lime Crime look set to open counters in Arnotts and Brown Thomas next year, putting out a call on Instagram for MUAs.
Karla K Artistry / Instagram Karla K Artistry / Instagram / Instagram
The brand are known for their super vibrant colour schemes and kitschy branding (its tagline remains 'Makeup for unicorns'.) In recent times, however, they brand has become more well known for the shady behaviour of their former CEO, Doe Deere.
Let's start from the beginning
Lime Crime was launched in 2008, and was considered a pioneer of its time. It predated Instagram and the numerous online beauty brands we're spoiled with now. Doe – real name Xenia Vorotova – was considered somewhat of a beauty influencer among her own circles on LiveJournal and MySpace (RIP.)
The brand began being carried by big names such as Urban Outfitters, Riley Rose, Nasty Gal, ASOS and Cult Beauty. Then, there were some slip-ups, to put it mildly. In 2012, the brand released a palette entitled 'China Doll', complete with imagery of a white woman dressed in traditional Japanese clothing (Doe followed this up with a fairly tepid apology.)
Then, the brand suffered a massive data breach in 2015. 
Fans were pretty peeved about the way that particularly situation was handled, making the official announcement that customer information had been breached the day after they found out about it. Some argued that Lime Crime was using an expired SSL certificate, which is what is used to secure credit card transactions (though global general manager Kim Walls vehemently denies it to this to this day.)
In December 2017, Lime Crime settled a class action lawsuit related to the breach. According to the settlement document, Lime Crime sent about 104,500 notices to customers who could possibly have been affected. It settled the suit for $110,000, (€97,000), which will be paid out to claimants in an amount up to $44 (€39) each and also includes a one-time-use coupon for 15% off a Lime Crime purchase for those who want to give the company another chance. 
Then, the brand was pulled up over its product labelling listing "unsafe" ingredients.
The FDA in the US sent Lime Crime a warning letter at the end of July 2015. The letter takes issue with Velvetines Liquid Matte Lipstick, because the labels say that these lip products contain ferric ferrocyanide and ultramarines, both coloring agents.
The FDA has approved both for use in "externally applied cosmetics," but that designation doesn't include lipstick, since it comes into contact with the mucous membranes of the mouth and ingredients can be absorbed. The FDA did not test the lipsticks, but based their warning on the ingredients listed. Lime Crime put it down to a labelling issue. 
Then, photos of Doe Deere dressed as Adolf Hitler surfaced online.
She waited until the start of this year to make any statement on it, saying she was "mocking Hitler" and not "elevating him."
"Not knowing how to deal with it any better, I decided that I was going to fight back and push back on my debilitating fear by dressing up and mocking the monster that I was afraid of," she said. "I didn't know any better. I did want to apologise for anyone who saw the costume out of context and was hurt by it or upset or offended, I'm so sorry."
Doe Deere / YouTube
Can't see the video? Click here.
(Some other minor incidents of dodgy-ness include Doe allegedly sending cease-and-desist letters to bloggers who gave the brand's products bad reviews.)
Two months after acknowledging the Nazi-ism claims, Lime Crime was sold to Tengram and Doe stepped down as CEO. (She still sits on the board of directors though, just FYI.) All's been quiet on the controversy front for the brand ever since.
In terms of the products themselves …
Some of Lime Crime's offerings are actually really good. They have one of the biggest ranges of liquid lipstick on the market, and were the first brand of liquid lip I ever used. (For the record, I ended up buying mine before all the above BS went down.)
Their deep red, Wicked, is one of the nicest shades I've ever seen and it's super long lasting.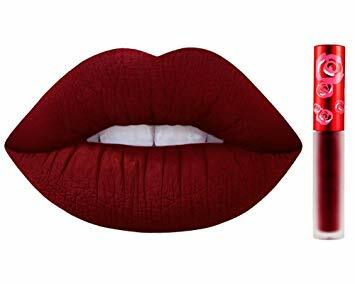 Lime Crime Velvetine liquid lipstick in 'Wicked'
I haven't tried them for myself, but their eyeshadow palettes have also proven to be pretty popular, particularly their Venus line.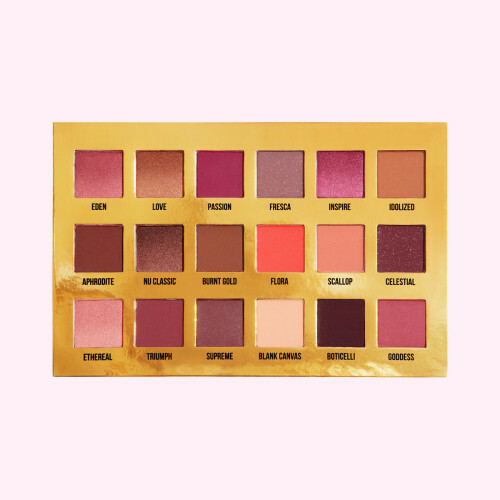 Lime Crime Venus XL palette
With the recent changes behind the scenes, it might be a brand that's still worth investigating, especially now that you're going to able to suss out in the flesh.
There's no official opening date for either Lime Crime counter just yet, but DailyEdge.ie will keep you posted. 
DailyEdge is on Instagram!