BRONZERS CAN BE one of the most difficult items in our makeup bag to get right.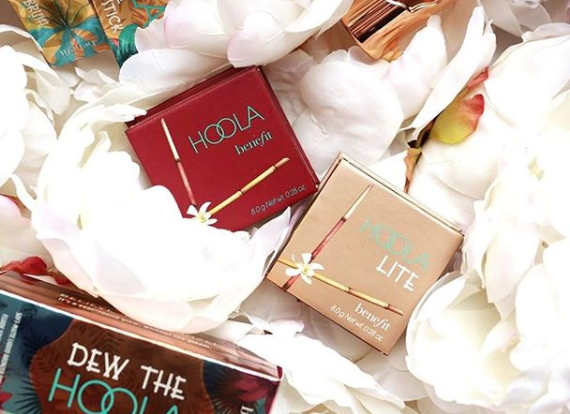 Instagram / Benefit Cosmetics Ireland Instagram / Benefit Cosmetics Ireland / Benefit Cosmetics Ireland
Too dark and it looks dirty, too warm and we're getting season one Snooki flashbacks, that was until Hoola.
Benefit's Hoola Bronzer has been the beautifully bronzed saving grace for many women for years thanks to its warm-but-not-too-warm and deep-but-not-too-deep shade – a seemingly near-impossibly balance to achieve. 
In 2016, Benefit Cosmetics sold one Hoola Bronzer every 10 seconds, making it one of the world's most popular bronzing products.
That was only elevated when Benefit released a new, lighter shade for paler skin tones in 2017; Hoola Lite.
After years of gently applying the original bronzer to ensure I didn't look like season one Snooki, Hoola Lite was the perfect bronzing product for me and all the other fair-skinned gals who just wanted a light glow.
Well, now those of you with darker skin tones who never felt the Hoola range catered to you are in luck.
Pictures leaked on Instagram by @Trendmood1 suggest two new, darker shades are on the way as part of their Spring 2019 collection.
The Instagram post reveals the two new shades will be called Hoola Dark and Hoola Caramel and predicts that they will land in stores in April.
The leaked product imagery has many customers buzzing to get their hands on the darker shades.
"About damn time," wrote one follower.
While others were still skeptical that it would cater to them, "Finally but it better actually be dark!"
Benefit Ireland confirmed to DailyEdge.ie that new Hoola shades are coming but "are not launching globally for another few months". 
DailyEdge is on Instagram!