1. Grim Irish skies
It's set in Sligo, where the clouds lie approximately six inches from the ground.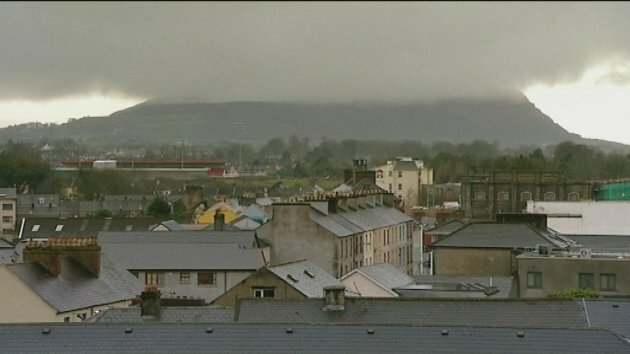 2. And the roiling waters of the Garavogue
Faintly apocalyptic.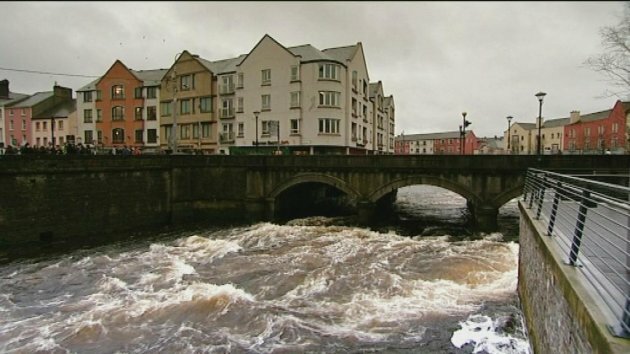 3. This lady
Her name is Trish. She's tonight's host.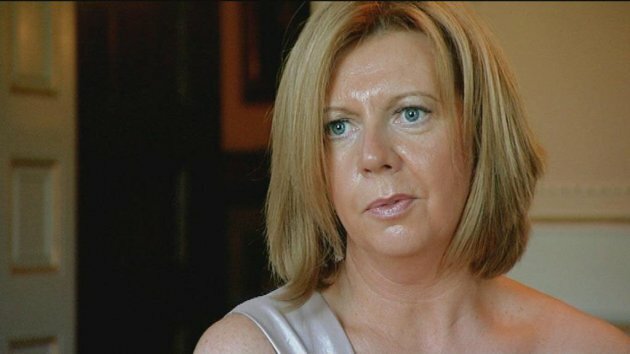 4. And her leather boots
That she likes to wear.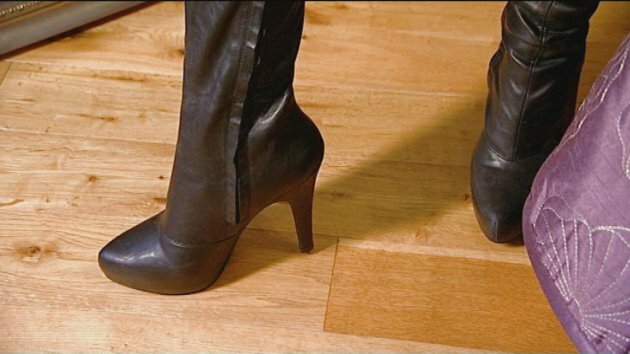 5. Like, thigh-high leather boots
Yow.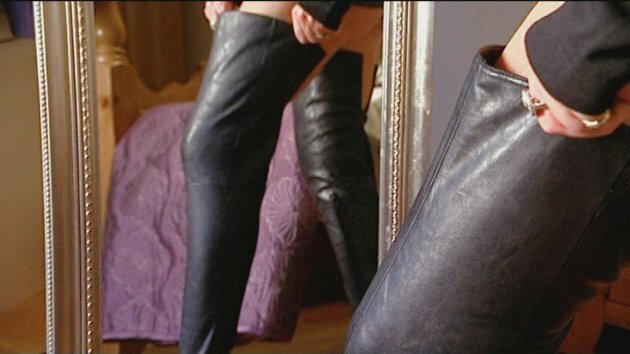 6. And not that much else
Respect.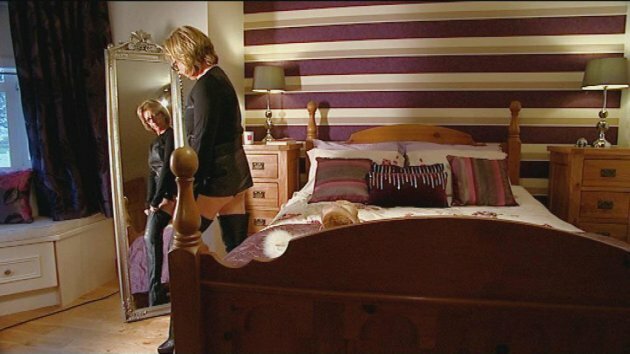 7. Extravagant headgear
Where are they, a wedding? That lady is STYLIN'.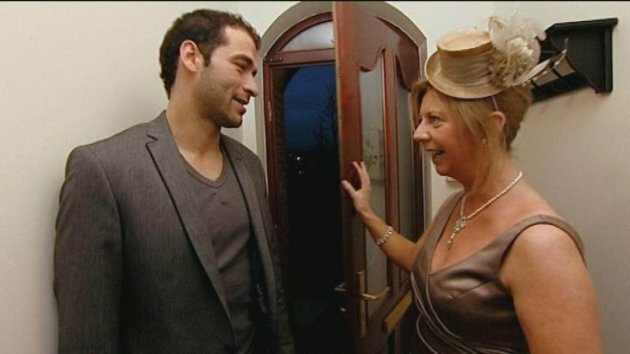 8. Intergenerational smooching
See 'wedding' comment above. Shifting people of a different generation is fine as long as you're wearing flowers round your neck.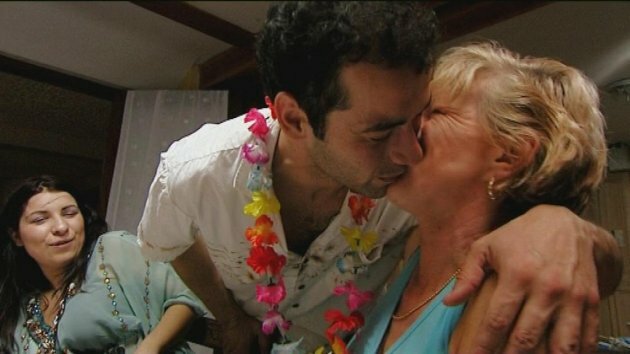 9. Crude sexual innuendoes involving whipped cream
We're looking at you, narrator.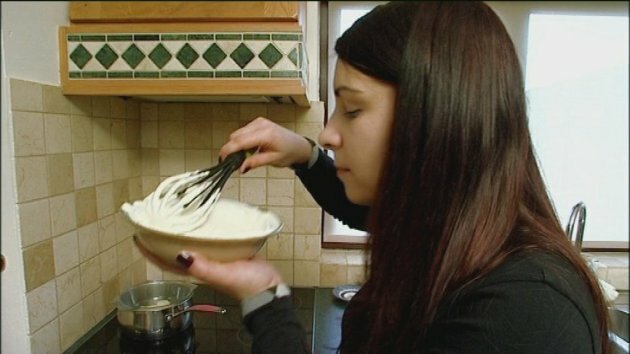 10. People suckin' drinks as if their life depended on it
I mean, seriously. You'd have to.
11. Show-off glassware
Are they impressed? Are they my arse.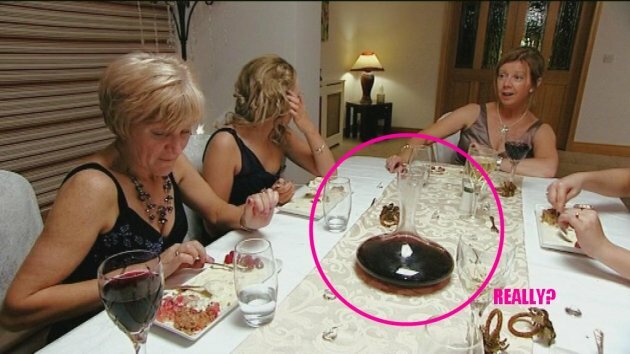 12. Bloody-faced men in pimp costumes
We have honestly no idea what is happening here.
13. Awkward, faintly passive-aggressive camaraderie
Apparently the others didn't get the 'wedding hat' memo.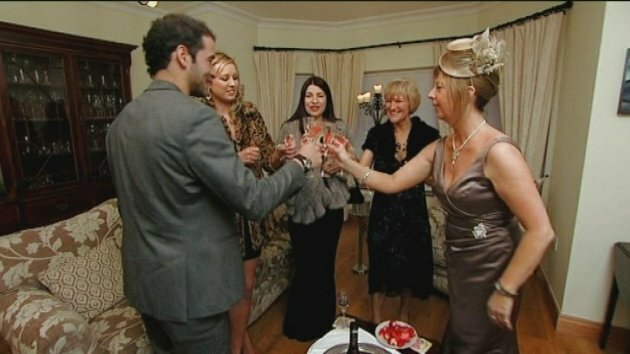 14. Which veils bitter, bitter competition
It's brutal out there.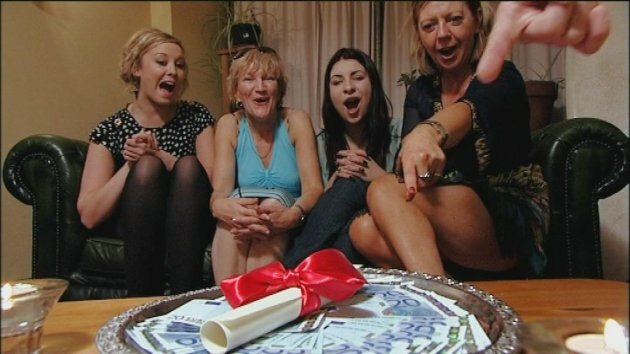 15. Did we mention the leather boots?
Yeeeeeow!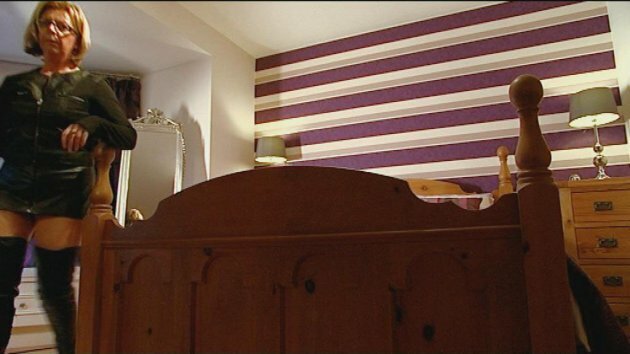 All images TV3
Come Dine With Me Sligo starts at 9pm tonight on TV3.