FORMER APPRENTICE STAR turned one-woman media outlet' Katie Hopkins is making quite the name for herself. Since dramatically quitting Lord Sugar's process, she has been making regular media appearances to debate her controversial opinions.
Most recently, she caught the world's attention with a bizarre rant about the relationship between kids' names and class.
But Katie's opinions go way back, and there's a lot more where that came from:
On gingerism

That was the first question I asked when I gave birth to Max. Is he ginger? 

There's nothing worse than a ginger boy especially in the young years.
On drug addicts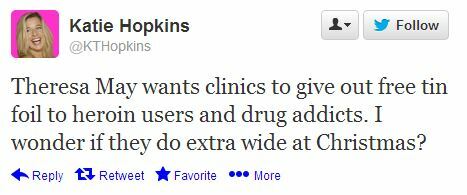 It's just a behaviour. He [Paul Gascoigne] is happy drinking, of course we'll only see the sad pictures of him drinking in the press because that's gonna sell papers. But I think he's a happy drunk probably likes drinking, let him drink, let him crack on with it. Let him drink himself away.
On naming children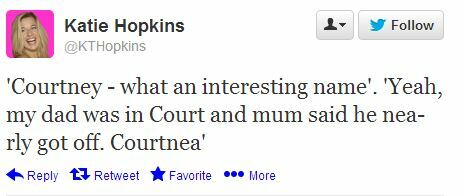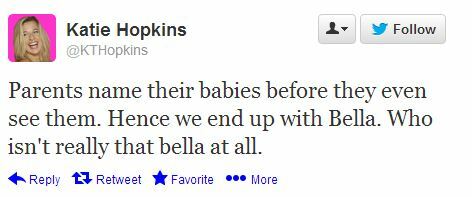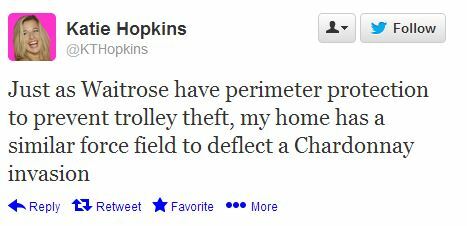 http://www.youtube.com/watch?v=FI-cOyxHQKA
On tattoos
As an employer, I wouldn't employ someone with tattoos, I would worry what customers would think about them. For me, and for lots of people like me, when you see tattoos you think of someone who is just looking for attention, who hasn't managed to find a way in their life through conventional means and who is just shouting 'I want attention, I want to be looked at'.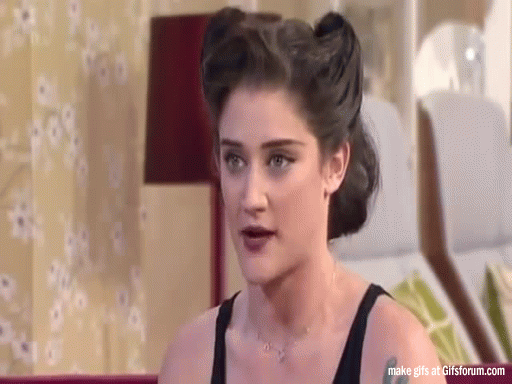 On obesity
"Would I want to put someone in front of a client that looks like this? Do they look dynamic, do they look disciplined, do they look efficient? The answer is no."
To call yourself 'plus size' is just a euphemism for being fat. Life is much easier when you're thinner. Big is not beautiful, of course a job comes down to how you look.
Women in the workplace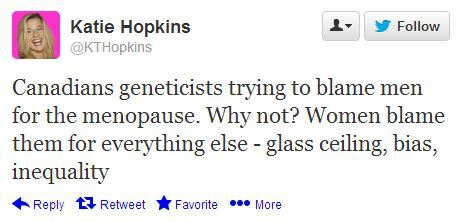 I think women are really vicious in the work place, they're really jealous, really competitive. Women are emotional, they cry in toilets. The sisterhood only extends as far as the kitchen door. Men talk in logic and rational terms, they don't squawk and make a noise.
Women don't want equal treatment, they couldn't handle it if they got it. It's a tough world out there. What a lot of women are actually looking for is special treatment. What women need to realise that they have to toughen up.
On people she hates
People that go for coffee in B&Q. Why would you go for coffee in a DIY store?
She has a point on that one.