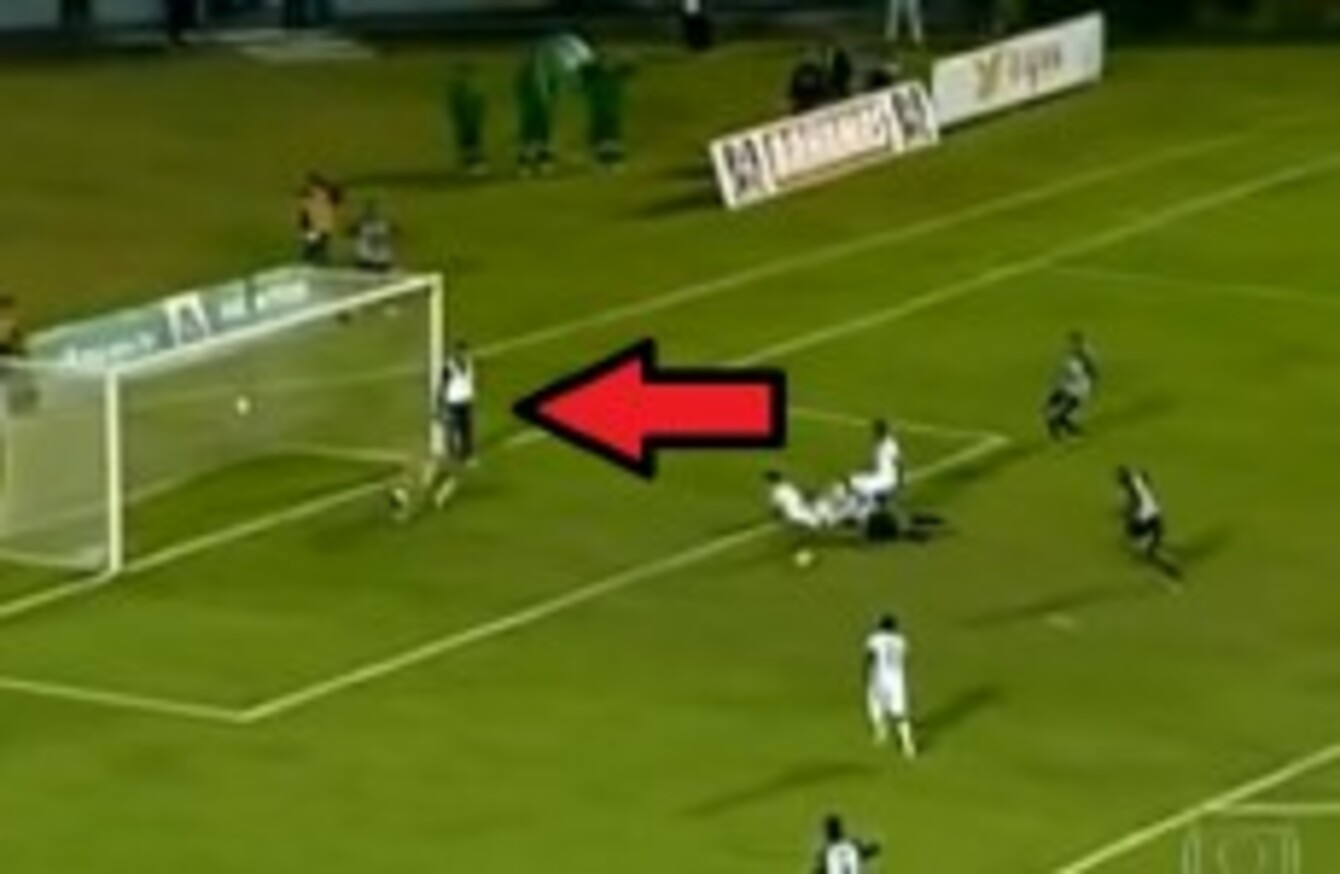 A TRIBUNAL HAS has removed a Brazilian club from the fourth-division playoffs after its team masseur stepped in and saved two goals.
The tribunal also suspended masseur Romildo da Silva for 24 matches and fined him about $250 for helping Aparecidense to victory.
With the match against Tupi tied 2-2, Silva lurked from behind the net and entered the field when a Tupi player cleared the goalkeeper and appeared to have an open shot on goal.
He blocked two consecutive shots, allowing his team to advance to the competition's quarterfinals.
Enraged Tupi players chased Silva from the field and police grabbed him for his own protection.
Tupi needed the victory at home to reach the next round. Now Tupi will replace Aparecidense in the quarterfinals.
Aparecidense club officials say they will appeal the tribunal's decision.
You can watch the whole debacle in this video. Our favourite bit is when he's running away, flinging his massage equipment at his tormentors…
Source: Juliano spader
-Additional reporting by Emer McLysaght