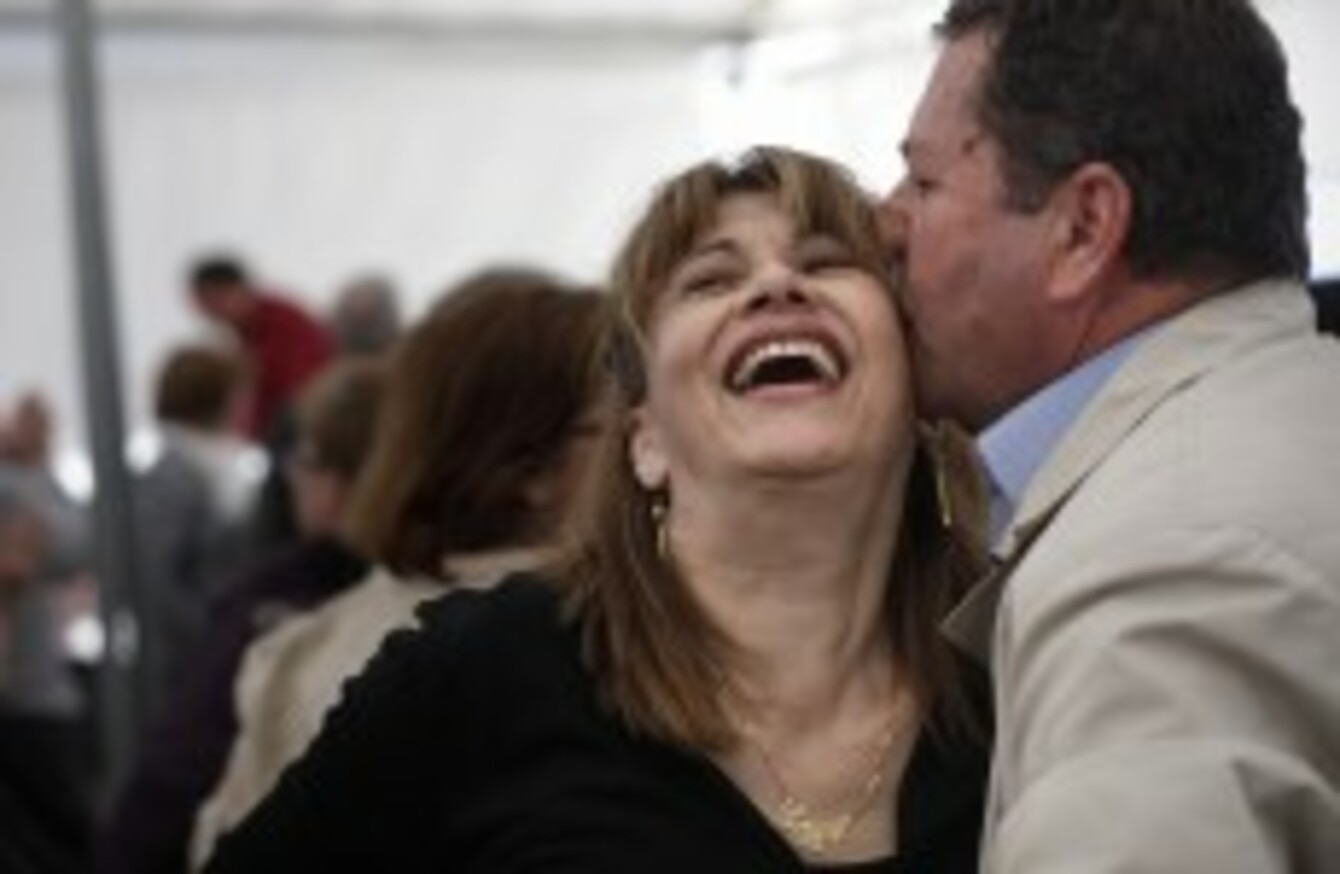 Women were bussed to Candeleda to meet with the local men in the hope that some will form relationships and settle in the village where the main population is male
Image: AP Photo/Alberto Di Lolli
Women were bussed to Candeleda to meet with the local men in the hope that some will form relationships and settle in the village where the main population is male
Image: AP Photo/Alberto Di Lolli
COUNTRY BOY, meet city girl.
Inspired by a Hollywood western, a Spanish dating association is trying to slow a population drain from the country's beleaguered central villages, introducing bachelors to women bussed in from the big city of Madrid with hopes of ending a bride shortage.
Candeleda, a town of 6,000 on the banks of the picturesque Lobera River, hosted a weekend fiesta to welcome 68 women for a meet-and-greet with the village's single men. Ancient cave paintings show Candeleda has been inhabited for some 5,000 years, and resident Jose Miguel, 67, said he would hate to see its population dwindle after such a long history.
"I've checked out the few widows and single women here," said Miguel. "I signed up for this to meet new ladies and to hopefully show them the beauty of my town."